Total listings: 2 Showing: 1-2
Page:

[1]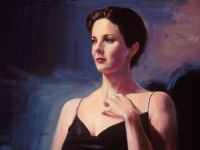 Perrin Sparks - Portraits. Landscapes. Still Life, Instruction and ccommodations

Painter/Poet Ann McLean works in watercolour, acrylic and pastel. She explores different mediums and a variety of subjects. Her work presents a spectrum of diversity and colour, with paintings ranging in size from miniatures to large vibrant acrylics.