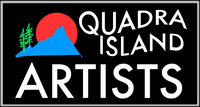 More than 100 artists have made Quadra Island their home. On the first weekend of June every year, some 30 artists open their studios for the annual Artists Studio Tour. Website features a complete listing of artists, musicians, writers and healing arts.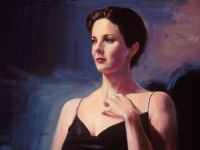 Perrin Sparks - Portraits. Landscapes. Still Life, Instruction and ccommodations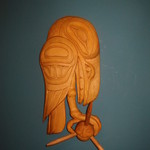 Traditional & Contemporary Northwest Coast Native Carvings "Raven Stealing The Sun" yellow cedar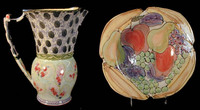 James Pottery Studio & Gallery offers a wide range of beautiful pottery that ranges from functional to sculptural. The studio and gallery are housed in a 1905 homestead farmhouse on Quadra Island.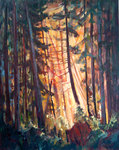 Nanci Cook paints island views of forests, seascapes and florals in her studio on Quadra Island, mostly using acrylics. Stop by and see her paintings or check out the website to view more of her work.

Painter/Poet Ann McLean works in watercolour, acrylic and pastel. She explores different mediums and a variety of subjects. Her work presents a spectrum of diversity and colour, with paintings ranging in size from miniatures to large vibrant acrylics.

Seams of Cape Mudge, Suzanne Chickite, Quadra Island
Custom Embroidery and Sales-------Embroidered art design by local First Nations artists Also other local arts and crafts and my own line of fashion wear.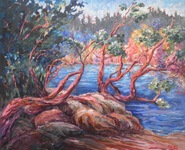 Maryka Studios is a unique timber-frame studio featuring vibrant, impressionist paintings by Maureen Maryka.