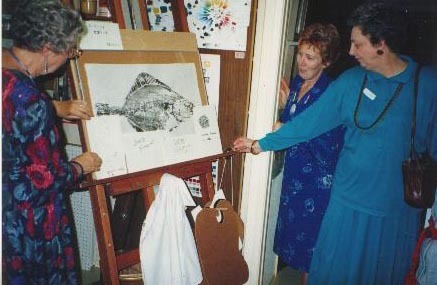 Since Feb 1988 her traditional printmaking expanded and are coined as "ETINGs", meaning "Every Thing Is Not Garbage." This fish print began after a walk with friends on the beach.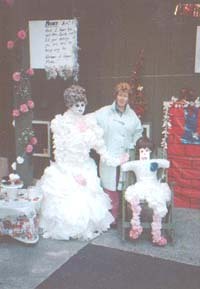 Most etings are three- dimensional and always incorporate recycling and the participation and critique by others. Mason was dubbed Baglady when she and friends spoke about the excess use of plastic bags.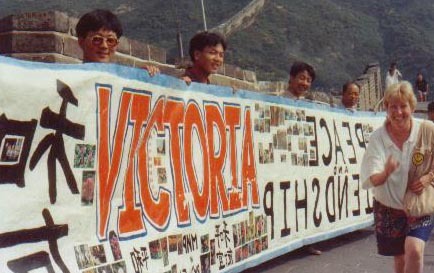 Some art focuses on political issues, concerns for human rights and the environment. This Peace Banner was unfurled on the Great Wall in China, in Russia and Japan.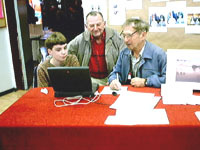 Mason promotes life long learning and encourages people of all ages to explore art and digital technology.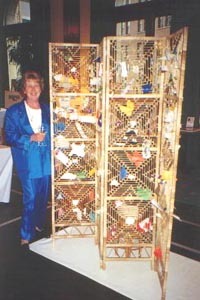 An invitation to participate by making a millenium wish for the screen on exhibit at the Maltwood, UVic.