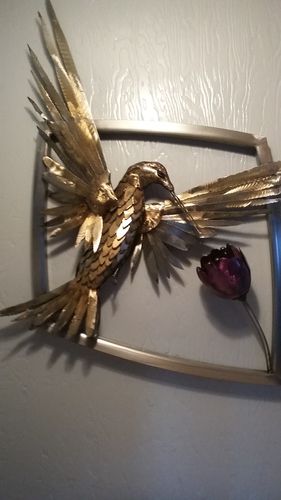 Unique metal sculpture all created from stainless and mild steel. Garden creatures such as spiders, dragonflys,
butterflys, and unusual bugs. As well as original mirrors
and wall decor. There is everything from large sculpture
to hanging dragonflys to small bugs. Even if you have your
own ideas for something strange and unique.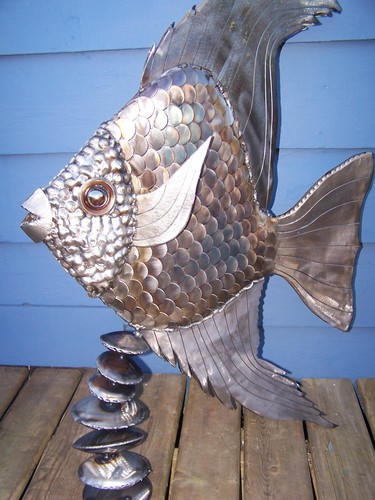 Ambrosia