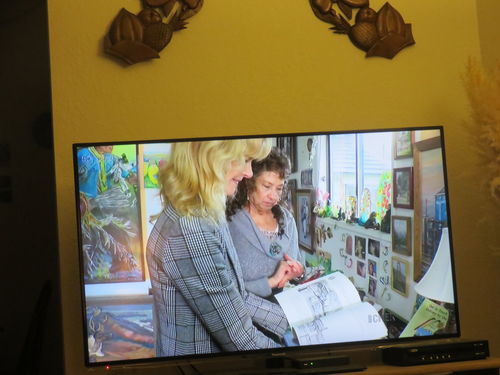 Geraldine Bruckel,Canadian Citizen since l967.Emigrated from Holland in l959,married Bill.They have three children and 2 grandchildren.Geraldine is self taught and her mentor was Bert Oudendag. She was entered at the first fine art show in Sidney BC with a "peacock" glass sculpture made of glass pieces found at Sidney BC Glass beach and was sold. Geraldine was on Check 6 Go Magazine Show on May 10 2004 with her beach glass art. She exhibited her glass art at the Mary Winspear Centre and a write up in the News Review in Sidney BC followed. With this glass she also had a new idea of mosaic art of beach glass Was recently on chek 6 with Veronica Cooper for the program on 24th of November 2019 Vital People.Geraldine won the first prize with her painting "Early heron catching fish" at the "Gallery by the Sea" Contest in 2004. And third prize with a painting called "a stroll along the sea side" in 2007. Geraldine invented the Earloop jewelry idea in 2000 many have copied this idea after putting it on this web side in 2003. She enjoys painting portraits of pets taken from a photograph. Also other subject, she likes any challenges and paint what you like into a beautiful painting. Please phone:250-6551649 or send a picture by e-mail: bruckelg@telus.net, and I will get back to you when I finish the painting, and will show you for approval on your e-mail 250-655-1649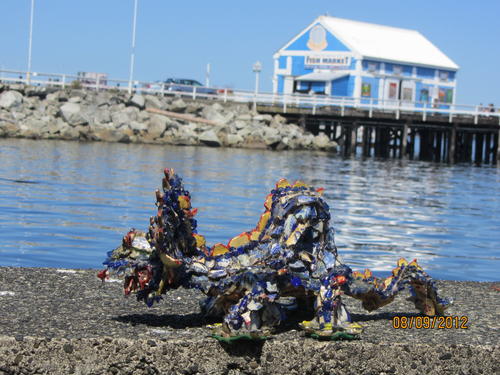 "Sid the Happy Sea Dragon" suggested a mascot for Sidney, made from beach shards found in 1998 by Geraldine Bruckel, at Sidney's Glassbeach. Thrown in the sea in the 1900s to 1940, by the residents of Olden Days in Sidney. Polished by wave action of the sea, makes this Sea Dragon happy as can be.

e-mail me if you like him to be Sidney's mascot, with a comment bruckelg@telus.net
Thank you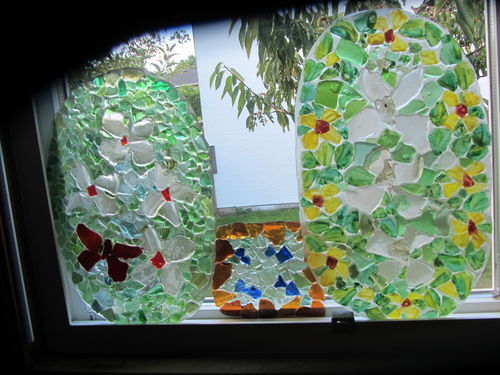 August 2013 - invented a new way of doing mosaic of beach glass.
How to do it: find the glass at Sidney's beach, puzzle a subject you like to do on wax paper. When design is finished glue the pieces with super glue together. After, glaze it with Epoxy varnish.
Today only most glass you can find are white, and brown. Colour the back of each white piece to make your own colour you want.
Phone me if you are interested for more details and want to know how it is done.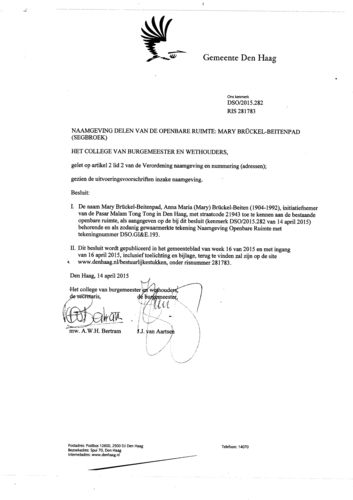 Mary Bruckel Beiten, a pioneer woman, that was adventurous when she was young. She came to the Netherlands after World War ll.She lived her young life in the Dutch East Indisch, a colony of the Netherlands for 300 years.She arrived with her family in the Netherlands in 1946. She found it her duty to care for the Dutch Indisch folks not to forget their culture. In the integration time, she went for years to the little Dutch towns of farmers. Mary introduced the rural area women and men, about the Dutch Indisch cooking and culture, how they can cook these exotic foods with their own ingredients. She produced a cook book about "Dutch Indisch rice table". After organising many gatherings with the Dutch Indisch people, and talking to Dutch minister Margareth Klompe how to improve the communication with the Dutch and integration with the Dutch Indisch. She initiated to the group to organize a Eurasian market like we know it in the former Dutch Indisch. Everybody liked the idea, but nobody had money after the war. So Mary and her family put all their money's they had on the table, and right away started and organised the very first legendary market called the Pasar Malam Tong Tong in the Netherlands in the Hague in 1958. Everybody that participated made a big success of this first time, with dances, singing, theatre and food stands etc. This yearly market Mary Bruckel Beiten organised for 8 more years, before she hand it over to Tjalie Robinson a co-worker of Mary. Mary finally got her honour of the title of: THE INITATOR OF THE PASAR MALAM TONG TONG August 2015. She will be honoured with a Bike path called after Mary Bruckel. A book called "A TRUE DUTCH INDONESIAN STORY" is available by Geraldine Bruckel in Sidney BC. Or The Dutch Store in Victoria BC called The klomp on Quadra Street.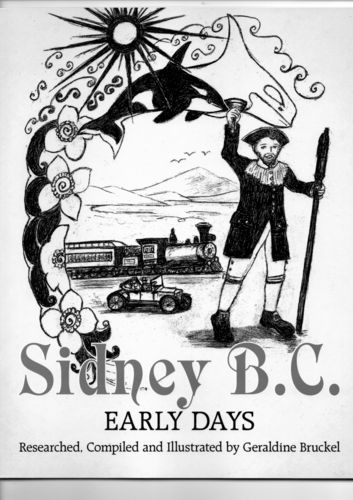 A Booklet about Sidney BC Early Days by Geraldine Bruckel. Olden days Sidney comes "alive again" with Geraldine's many black and white drawings. This souvenir booklet is an introduction of short easy to read stories of the history of Sidney BC, illustrated of the early days of Sidney, neighbouring communities and the Gulf Islands... The drawings are taken from old archive photographs by an artist with intense interest in her subject matter. The booklet is in chronological order. Researched and compiled events of Sidney Olden Days. This book is helpful for school children to learn about Sidney history, and also able to colour the black and white drawings. After reading the booklet you will want to visit the Sidney Museum.
This booklet is available personally by Geraldine cost $10.-- or u bruckelg@telus.net or ph. 250-655-1649