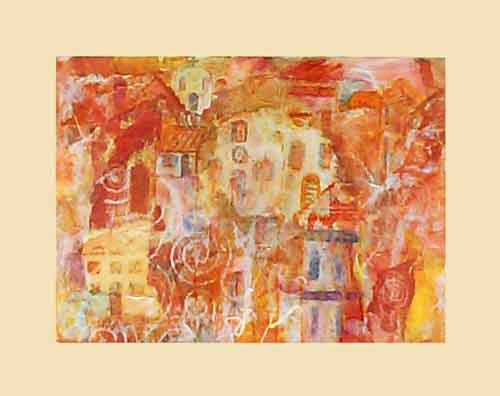 "Casas de Andalusia" Mixed media collage.
Evoking the feeling of sun drenched villages in the south of Spain in the province of Andalusia where the earth is a rich ocher and the sun beats
mercilessly down on a bold stark landscape.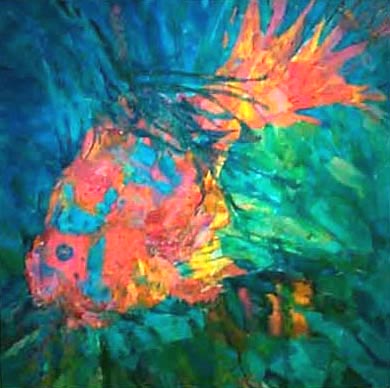 "Through the Kelp" Hand dyed paper, mixed media collage
What else can a Piscean do but express the watery nature of her soul by painting
fish !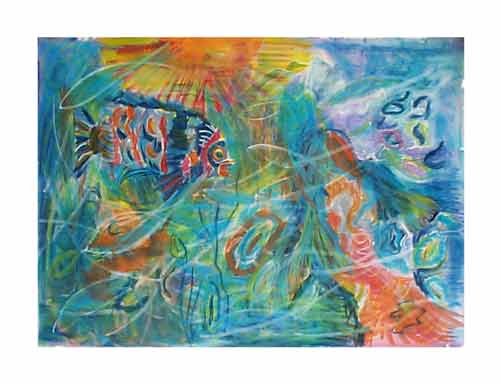 "Sun Through Water " Silk dyes, oil pastel on silk.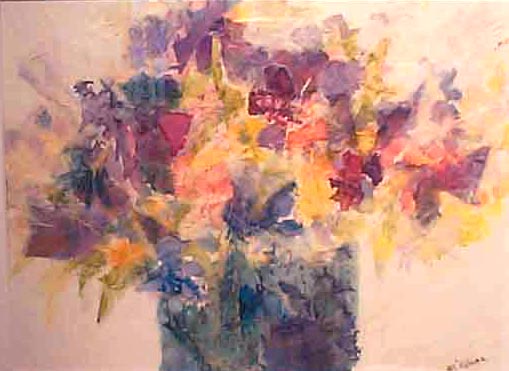 "Vase With Flowers" Japanese washi paper, watercolour, collage.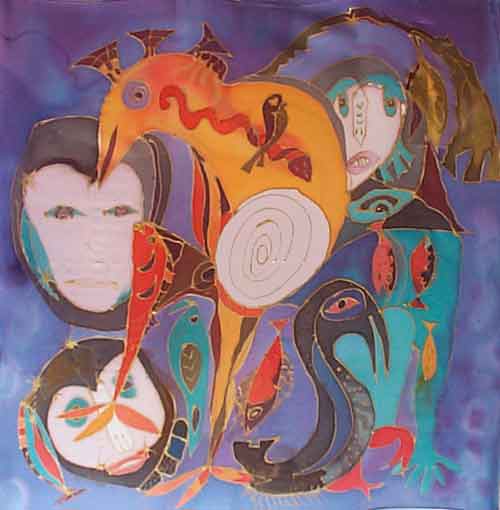 "Stompin' George" Silk dyes on silk.
The bird is dominating the man, and what does the bulls eye mean? Does the
symbolism excite you or mystify you?