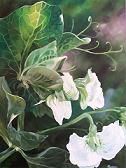 Hi! I'm Jill Winstanley, and I am a self-taught artist living on the West coast of Vancouver Island. I love to paint the often overlooked beauty of the little things around us. It is the way the light catches and brings things to life that is always my inspiration. I love to paint florals for thier unsurpast beauty as well as land and seascapes. Trying to find something to paint is never a problem for I find inspiration is always close at hand.

"Peas In The Morning"
oil on canvas 30" x 40"
"Symbiosis"
Oil on canvas 9" x 12"
"Muir Creek Beach"
oil on canvas 48" x 24"
Limited Edition Giclee Prints & Art Cards Available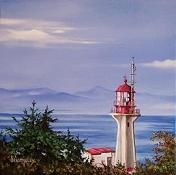 "Sheringham Point Lighthouse"
oil on canvas 12' x 12"
Limited Edition Giclee Prints & Art Cards Available
"Squash Flower"
oil on canvas 8" x 10"
Limited Edition Giclee Prints & Art Cards Available