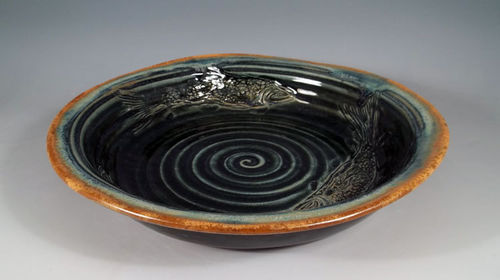 The salmon made its first appearance on our mugs in the summer of 2009. Since then the fish has found its way onto an increasing number of pots. Sheryl is also glazing more items in the same blue glaze to compliment the growing salmon collection. Some of these pieces are plain while others are stamped with swirls or textured with ripples.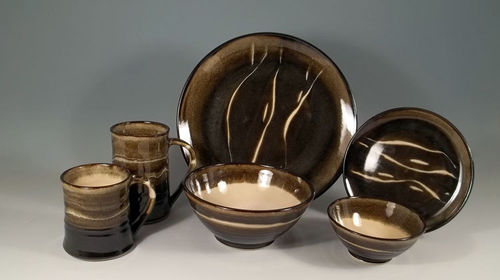 Originating in 2005, the Olive Line has become our main body of work. Its a combination or our black and cream glazes fusing together to create a third colour, olive. We have quite a collection at this point, and there are always things coming and going depending on the year. We do a full dinnerware line in this glaze.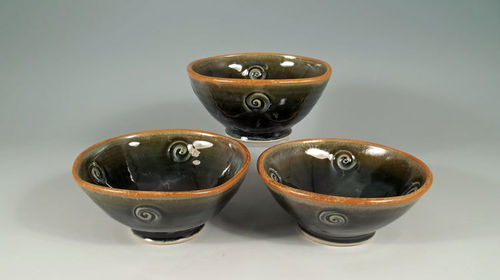 This is the same glaze as the salmon wares, without the salmon motif.

If your are interested in buying pottery, our tudio is open.
Or, check our website (below) for a list of stores that sell our work.
You can also find a list of the craft sales we are in this year.