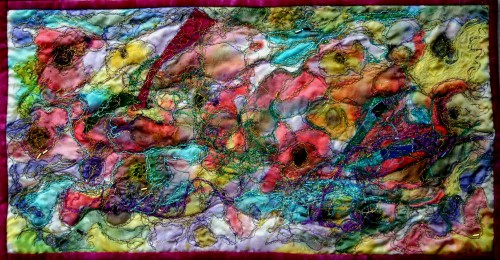 "Betty's Garden" Original Fabric Art made of dyed and painted silk, embellished with thread & beads.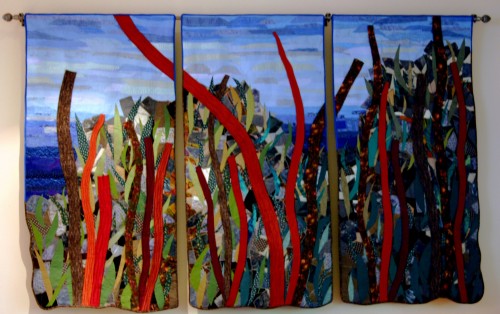 "If a Tree Falls in the Forest Does Anyone Hear It" fabric art- original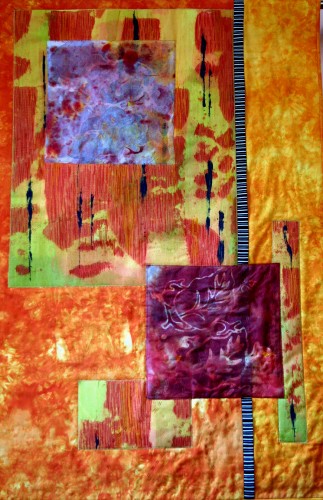 "Fire's Burning, Fire's Burning, Draw Nearer, Draw Nearer" hand dyed & hand painted fabric, dyed batiked paper.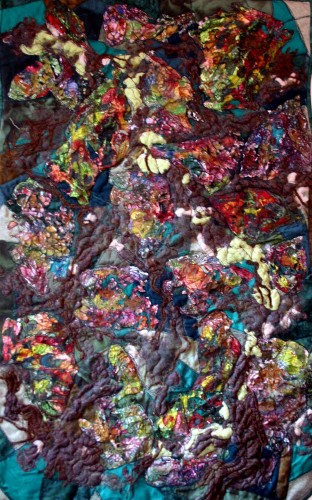 "Pond Scum is Alive and Well" painted & melted tyvek, yarn, lint and fabric.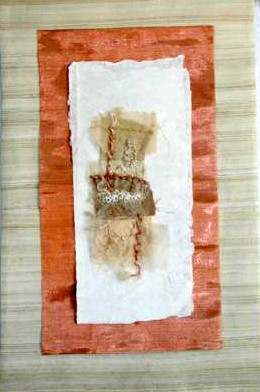 " The Mother of the Groom is to Wear Beige and Keep Her Mouth Closed" (Sold) silk paper, silk fabric, copper mesh, hand stitching.