British Columbia Travel Guide
The unofficial BC Travel & Tourism Guide
BC Forest Discovery Centre - Tourist Attraction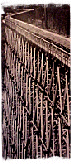 The BC Forest Discovery Centre offers interactive and educational activities for the whole family. Ride a 1920's steam train. Explore the 100 acres, indoor & outdoor exhibits and walk the forest and nature trails. Spend a day of discovery. Picnic sites, concessions and gift shop.
BC Forest Discovery Centre
2892 Drinkwater Road
Duncan, BC
V9L 6C2

Contact Info:
Just click on the following links for more information about nearby communities such as Duncan (accommodations in Duncan).