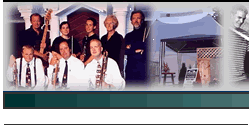 Bard to Broadway is a summer-time theatre production, which takes place in Qualicum Beach. The quality is excellent and they are often sold out due to their popularity. A variety of productions are...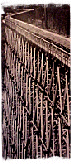 The BC Forest Discovery Centre offers interactive and educational activities for the whole family. Ride a 1920's steam train. Explore the 100 acres, indoor & outdoor exhibits and walk the forest and...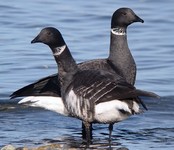 Each spring in Qualicum Beach, Parksville and Nanimo, you can celebrate the wonderful natural diversity in one of the richest ecosystems on earth. A myriad of creatures from microscopic plankton to...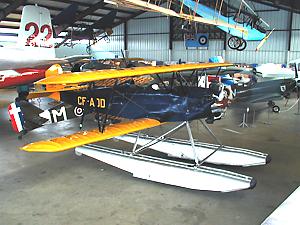 The British Columbia Aviation Museum Society is dedicated to preserving aircraft and artifacts. It collects, restores and displays aircraft and artifacts related to the history of aviation in Canada,...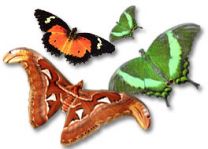 Butterfly Gardens The fantastic world of butterflies Enjoy hundreds of exotic free-flying butterflies! - - - plus - - - - brightly coloured fish - tropical birds - hundreds of ornate plants,...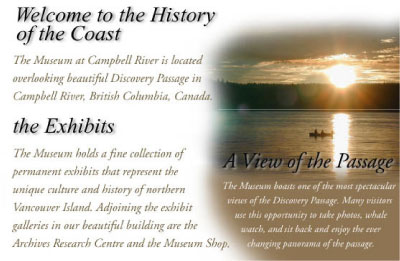 Welcome to the History of the Coast The Museum at Campbell River is located overlooking beautiful Discovery Passage in Campbell River, British Columbia. The Museum holds a fine collection of...

CFB Esquimalt Naval & Military Museum The museum is situated on the west coast of Canada, at the southern end of Vancouver Island in Victoria, British Columbia. It located in Naden on Canadian...

Chemainus "The Little Town That Did" is an arts and cultural destination world-famous for its out-door heritage murals and for its professional theatre. From just five murals and lots of spirit in...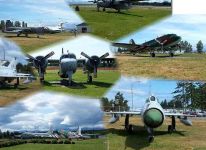 The Comox Air Force Museum displays the heritage of 19 Wing Comox and West Coast Canadian Military Aviation. Located at the historic and operational 19 Wing Comox, our Museum records the history and...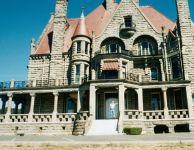 Craigdarroch Castle was built in the 1890's by wealthy coal baron Robert Dunsmuir. Furnished lavishly in Victorian era splendor, view exquisite stained glass, intricate woodwork and the life and...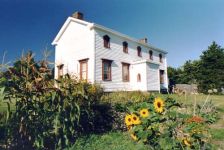 An Original Hudson's Bay Company Farm This was one of Vancouver Island's first farming communities, established in 1853 along Victoria's Gorge Waterway to meet the Hudson's Bay Company's...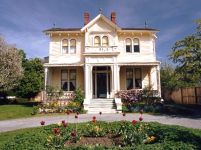 Visit the Home of a Famous Canadian Artist and Author With an architecture described as both "San Francisco" and "English Gingerbread", all agree that Emily Carr House is on the must see list of...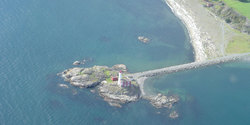 Situated at the western entrance to Esquimalt Harbour, and just 10 km. by road from downtown Victoria, these adjacent national historic sites present unique examples of Canada's military and maritime...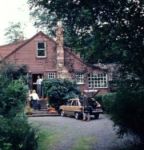 Haig-Brown House was the home of Roderick and Ann Haig-Brown between 1936 and 1975. One of British Columbia's most distinguished conservationists, Roderick was a prolific author and a magistrate in...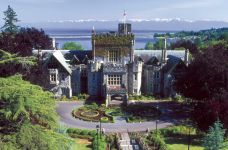 Ancient forests, Edwardian gardens, and a Castle by the sea … Hatley Park is Canada's largest and most diverse National Historic Site. At the centre is a magnificent castle built in 1908 by former...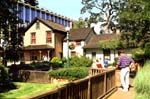 Dr. John Sebastian Helmcken set up house here when in 1852 he married the daughter of Governor Sir James Douglas. Originally built by Helmcken as a three room log house it was expanded as both...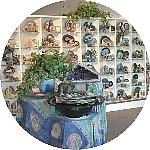 A geological family experience Sidney-by-the-Sea, Vancouver Island, BC, Canada Welcome to western Canada's leading gemstone store & tourist attraction. Winter hours: 10:00am - 4:30pm Spring...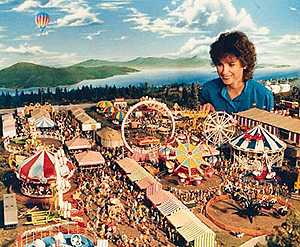 Over 80 exciting miniature displays. Welcome to Miniature World -- one of the most popular tourist attractions in downtown Victoria, BC, Canada. Your visit here will be a memorable experience for...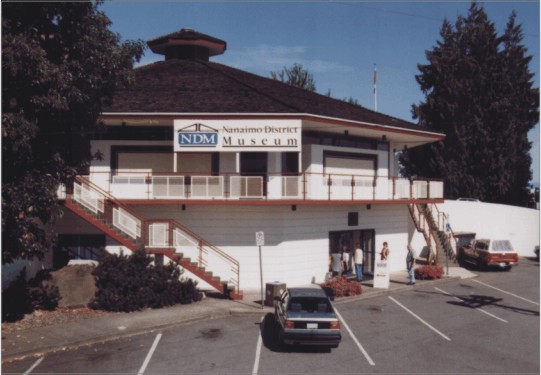 Situated in Piper Park on a rocky knoll, the Museum setting commands a breathtaking view of Nanaimo's picturesque harbour, the off-shore islands, Georgia Strait and the mainland mountains beyond.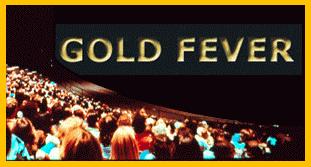 Recorded Info: (250) 953-IMAX Looking for a new and unique way to entertain your clients and say thank you - let the National Geographic Theatre create an entertaining and elegant evening for you...