British Columbia Travel Guide
The unofficial BC Travel & Tourism Guide
Upper Lillooet - Provincial Park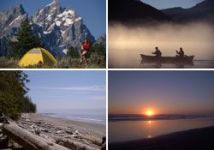 Located 60 km northwest of Pemberton this park appeals to those looking for back country experience. Wilderness camping is allowed, but there are no facilities and limited access.
Park size: 19,996 hectares

Contact Info:
Just click on the following links for more information about nearby communities such as Pemberton (accommodations in Pemberton).