Chilliwack Lake Provincial Park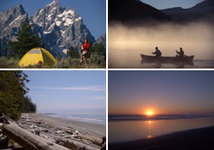 Situated just north of the American border and adjacent to the North Cascades National Park, Chilliwack Lake Provincial Park typifies a lush coastal environment. The large, valley bottom lake is...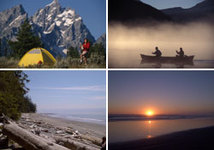 The inviting waters of Cultus Lake are boarded on two sides by Cultus Lake Provincial Park. It is only 1.5 hours east of Vancouver, and even closer to Fraser Valley municipalities. This 2500 h park...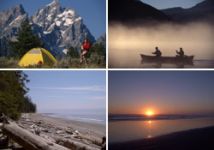 Cypress Provincial Park The towering North Shore Mountains which form a backdrop to the bustling city of Vancouver have beckoned outdoor recreationists for many years. Until the opening of the Lions...
Desolation Sound Marine Provincial Park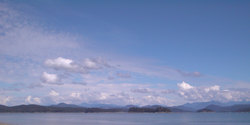 This park is very popular for boating, swimming, camping and fishing. Due to its sheltered bays and nooks, it is one of the finest cruising and kayaking areas in the world. Park Size: 8,256 hectares...
More information about Desolation Sound Marine Provincial Park
Duck Lake Protected Area Provincial Park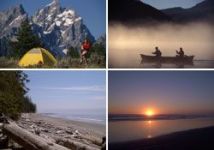 The Duck Lake Protected Area offers undeveloped opportunities for hiking, fishing and birdwatching. Duck Lake Protected Area is located 5 km east of Powell River.
More information about Duck Lake Protected Area Provincial Park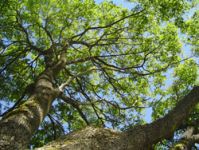 Simon Fraser became the first white explorer to visit this site in his search for a route to the Pacific Ocean. Emory Creek is the perfect spot to relax in a peaceful environment. The park is...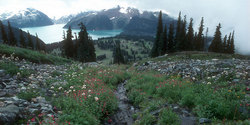 Just 60 km from the Vancouver metropolis, travelers on Highway 99, commonly called the 'Sea to Sky', are greeted by the stunning sight of Mount Garibaldi rising in year round snow capped splendor...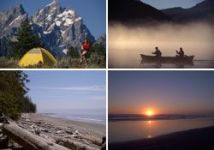 Indian Arm Provincial Park is a conservation park that protects the shores of Indian Arm, an 18 km fjord that extends north from Burrard Inlet in Vancouver. The park area was once heavily glaciated,...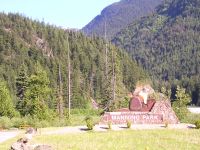 E.C. Manning Park consists of over 70,844 hectares of rugged forest-clad mountains, deep valleys, alpine meadows, lakes and rivers. Its easy access makes it a focus of outdoor recreation that is...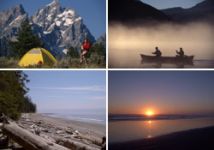 A semi-wilderness area only 30 minutes from downtown Vancouver, Mount Seymour Provincial Park has been enjoyed by generations of Lower Mainland residents. Trails of various lengths and difficulty...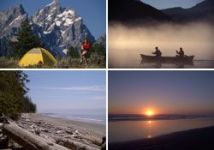 Located 38km north of Vancouver and 8.5km south of Britannia Beach this park is popular with diving enthusiasts. A series of man-made reefs and sunken vessels have allowed for a diverse marine life....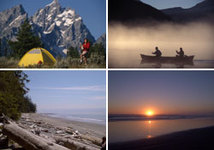 Skagit Valley Provincial Park (27,948 hectares) offers visitors a true Coast Mountain experience. Situated in the verdant mountains south of the famous Fraser Valley, the steep green mountains that...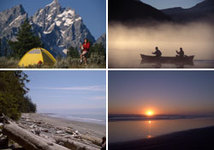 Spipiyus is the native peoples' name for the Marbled Murrelet, the now quite famous little bird which has the unusual habit of living and foraging at sea, but only nesting at the top of old-growth...
Stein Valley Nlakak'pamux Heritage Provincial Park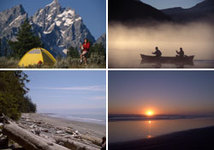 Bridging a climatic zone between the Coast Range and Interior Plateau, the Stein is a jewel in the Provincial Park crown. Protecting the entire Stein River watershed, this significant park (107,191...
More information about Stein Valley Nlakak'pamux Heritage Provincial Park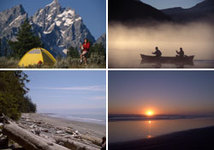 Inland from Howe Sound and northwest of the Squamish River (renowned for the highest concentration of bald eagles in the world), the magnificence of the Tantalus Range has recently gained park...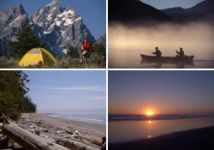 Tetrahedron Provincial Park is a day park for picnicking and over night group camping. Going inland from the sunshine coast north of Gibsons would make for the best on route destination for the park...
Upper Lillooet Provincial Park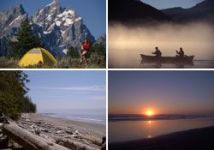 Located 60 km northwest of Pemberton this park appeals to those looking for back country experience. Wilderness camping is allowed, but there are no facilities and limited access. Park size: 19,996...