Everyone who likes to fish seeks out just the right spot at just the right time. Fortunately there are guides that know the local waters. Make your fishing trip a successful time, full of great memories of "catching the big one".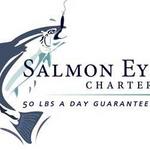 Accommodation and Fishing Guides. Vacation Rentals have 1600 square foot condos overlooking the ocean. They are modern and have heated floors in bath room and kitchen. We have a 50lbs a day guaranteed on 3 day Silver + fishing packages.

We offer waterfront accommodations on the boardwalk.
Bamfield, V0R 1B0, BOX 23
Ph. 250-728-3419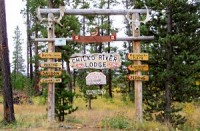 Enjoy a wilderness adventure at Chilko River Lodge & Guest Ranch!
Tatla Lake, V0L 1V0, P.O. Box 43
Ph. 1-778-786-0897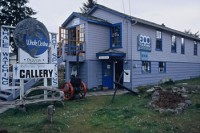 See, Hear, and Be Amongst the Whales & Wildlife
Tofino, V0R 2Z0, 411 Campbell St., Box 111
Ph. 1-888-474-2288 or 250 725-2132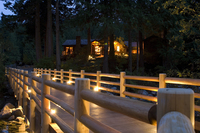 A Wilderness Destination Resort with Luxury Lodging
Dent Island, V0P 1V0, PO BOX 8
Ph. 250.203.2553
Grizzly Bear Tours, Lodge and Safari offers grizzly tours and grizzly bear watching from viewing stands and wildlife tours for grizzly bears, killer whales (orca) humpback whales, dolphins, stellar seals, sea lions, black bears and eagles.
Courtenay, V9N 8Z9, #10 3100 Kensington Crescent
Ph. 1-877-764-4286 or 250-334-8858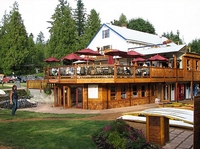 Historic Hotel & Resort with Cottages, RV Park, Campground, full-service marina, full licensed restaurant & pub, housekeeping cottages and gift shop
Quadra Island, V0P 1H0, PO Box 100 Heriot Bay
Ph. 1-888-605-4545 or 250-285-3322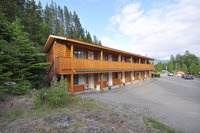 Fish for world record Steelhead and Salmon on trophy waters.
Kitimat, V8C 2K5, 656 Dadook Ave
Ph. 250 632-9880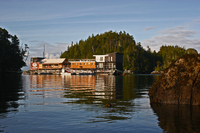 Ole's Hakai Pass Inclusive Fly In Fishing Adventures
Campbell River, V9W 6J3, Hakai Pass, Mailing address: PO Box 753
Ph. 250-287-8303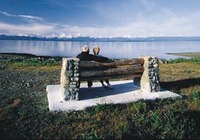 Spectacular Views of Georgia Strait, Coastal Mountains & Desolation Sound!
Campbell River, V9H1E5, 2176 Salmon Point Rd
Ph. 1-866-246-6605 or 250-923-6605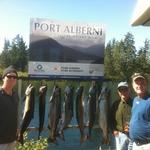 The Alberni Inlet provides some of the best salmon fishing in the World.
Port Alberni, BC, P.O. Box
Ph. 1 888 214 7206 or 250 724 2502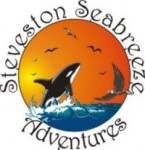 Vancouver Ecological Tours
Richmond, V7E 1T7, BLDG #43 - 12551 No 1 Rd.
Ph. (604) 272-7200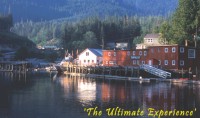 The Ultimate Experience
Telegraph Cove, V0N 3J0, P.O. Box 2-2
Ph. 1-800-665-3066 or (250) 928-3185

The ultimate Sunshine Coast vacation experience...
Madeira Park, V0N 2H0, 12695 Sunshine Coast Hwy.
Ph. (604) 883-9177
The Best Salmon Fishing in the World
Richmond, V7B 1B8, 4540 Cowley Crescent
Ph. 1-888-432-6666 or (604) 233-9232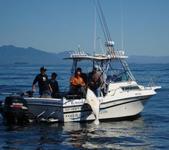 A true West Coast experience with exciting action in a safe and comfortable vessel. Your friendly guide tailors your trip for all levels of skill. Coast Guard approved and fully insured. Care of your catch is priority and credit cards are accepted.
Ucluelet, V0R 3A0, Box 906
Ph. 1-866-910-3343 or 1-250-240-2780