When traveling, money invested in a sightseeing tour is always well spent. A lot of thought goes into choosing sites and times and sorting out logistics before you are picked up. See the best spots, receive background information and history - and get returned in time for dinner. What could be better?

Cruise Desolation Sound.
Lund, V0N 2G0, Box 16
Ph. 604-483-8128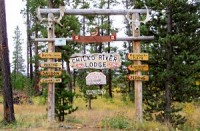 Enjoy a wilderness adventure at Chilko River Lodge & Guest Ranch!
Tatla Lake, V0L 1V0, P.O. Box 43
Ph. 1-778-786-0897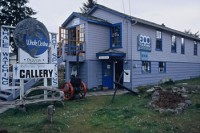 See, Hear, and Be Amongst the Whales & Wildlife
Tofino, V0R 2Z0, 411 Campbell St., Box 111
Ph. 1-888-474-2288 or 250 725-2132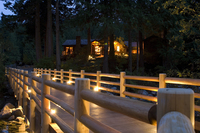 A Wilderness Destination Resort with Luxury Lodging
Dent Island, V0P 1V0, PO BOX 8
Ph. 250.203.2553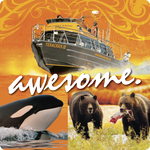 Come join us on one of our whale watching or grizzly bear viewing tours along the Discovery- and Inside Passages of the East coast of Vancouver Island
Campbell River, V9W 2C3, 760 Island Highway
Ph. 1-866-501-ORCA (6722 or 250-287-7008
A 100% BC Jet Boat Experience on the Mighty Fraser River
Mission, V2V 2Y6, 7057 Mershon Street
Ph. 1-866-348-6877 or 604 826 7361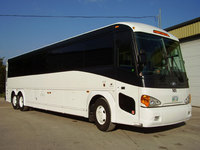 Quality and reliable services you can count on.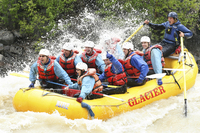 Whitewater and Scenic Rafting in the Rocky Mountains of British Columbia. Many Rivers and trips for all ages and abilities!
Golden, V0A 1H0, Box 428, 612 7th st north
Ph. 1877 344-RAFT (7238) or 250 344-6521
Grizzly Bear Tours, Lodge and Safari offers grizzly tours and grizzly bear watching from viewing stands and wildlife tours for grizzly bears, killer whales (orca) humpback whales, dolphins, stellar seals, sea lions, black bears and eagles.
Courtenay, V9N 8Z9, #10 3100 Kensington Crescent
Ph. 1-877-764-4286 or 250-334-8858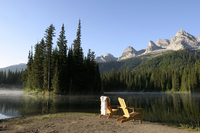 Winter Catskiing, Summer Hiking, Dining and Accommodation in the Canadian Rocky Mountains
Fernie, V0B 1M0, 602a 2nd Ave, P.O. Box 1229
Ph. 250.423.3700
Operating in the pristine coastal environments of Tofino and Ucluelet, Jamie's Whaling Station has been captivating adventure seekers from around the world since 1982 – we are the west coast's Original whale tour company! Our waters boast grey and humpbac
Tofino, V0R 2Z0, 606 Campbell Street
Ph. 1-800-667-9913 or 250-725-3919
Adventure Tours in Western Canada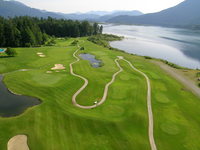 Eat at the region's finest location - Golf on the valleys most scenic courses - Stay in the elegant historic Inn
Harrison Mills, V0M 1L0, 14282 Morris Valley rd
Ph. 604-796-1000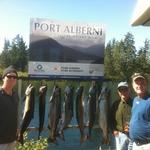 The Alberni Inlet provides some of the best salmon fishing in the World.
Port Alberni, BC, P.O. Box
Ph. 1 888 214 7206 or 250 724 2502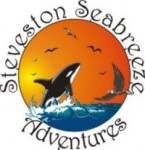 Vancouver Ecological Tours
Richmond, V7E 1T7, BLDG #43 - 12551 No 1 Rd.
Ph. (604) 272-7200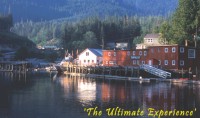 The Ultimate Experience
Telegraph Cove, V0N 3J0, P.O. Box 2-2
Ph. 1-800-665-3066 or (250) 928-3185

The ultimate Sunshine Coast vacation experience...
Madeira Park, V0N 2H0, 12695 Sunshine Coast Hwy.
Ph. (604) 883-9177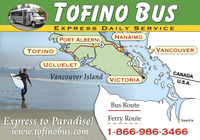 Express to Paradise!
Tofino, V0R 2Z0, 346 D Campbell Street, Box 207
Ph. 1-866-9TOFINO or (250) 725-2871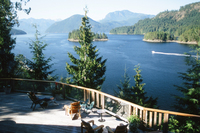 Wilderness Resort and Lodge
Egmont, V0N1N0, 6954 Maple rd.
Ph. 1877 988 3838 or 604 883 3667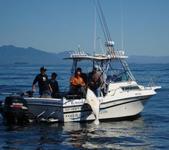 A true West Coast experience with exciting action in a safe and comfortable vessel. Your friendly guide tailors your trip for all levels of skill. Coast Guard approved and fully insured. Care of your catch is priority and credit cards are accepted.
Ucluelet, V0R 3A0, Box 906
Ph. 1-866-910-3343 or 1-250-240-2780