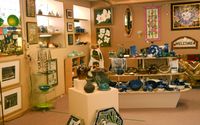 Artisan is a craft co-op located in downtown Trail.
Trail, V1R 3V5, 942 Eldorado St.
Ph. 250 364 - 5659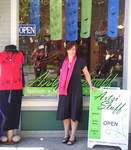 Artzi Stuff fashion + home decor + original art Visit this delightful shop in a century old building featuring the work of 40+ BC artists. Find metal and glass art, funky pottery, paintings, lots of jewelry, hand printed silk scarves and T-shirts, hats...
Nanaimo, V9R 2T5, 309 B Wesley Street
Ph. 250-716-8989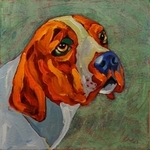 Barton & Leier Gallery and Shop A wonderfully colourful and funky shop featuring the art of Nixie Barton and Grant Leier plus other local artists and gift ware.
Nanaimo, V9R 5H3, 114-99 Chapel Street
Ph. 250-591-1111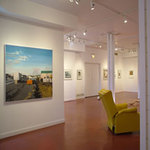 public art gallery
Campbell River, V9W 2C7, 1235 Shoppers Row
Ph. 250-287-2261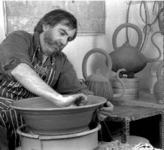 Artistic and functional pottery.
Cobble Hill, V0R 1L0, 3375 Boyles Rd
Ph. (250) 743 2001 or (250) 743 2001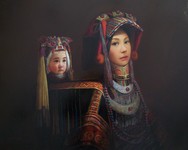 Art Gallery
Kamloops, V2C 3N3, 167 4th Ave
Ph. 250-374-2400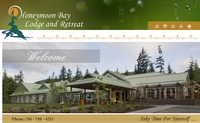 Not-For-Profit Health & Wellness Centre. Gateway to the Rainforest on Vancouver Island. Enjoy a Variety of Wellness and Spa Packages.
Honeymoon Bay, V0R 1Y0, 10028 Park Drive, Box 121
Ph. 1-888-749-4252 or 250 749 4252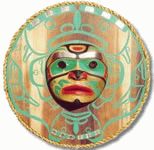 Kwakiutl Art of the Copper Maker Gallery
Port Hardy, V0N 2P0, 114 Copper Way, P.O. Box 755
Ph. (250) 949-8491 or (250) 949-8491
Gallery and gift shops
North Vancouver, V7G 1L2, 4360 Gallant Ave.
Ph. 604-924-1378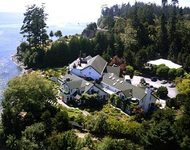 We would like to introduce you to Sooke Harbour House, one of western Canada's premier resorts.
Sooke, V9Z 0T4, 1528 Whiffen Spit Road
Ph. (250) 642-3421 or (250) 642-3421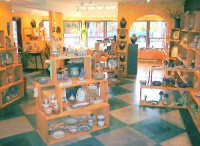 Fantastic pottery AND MORE - soap, paintings, polymer clay, hand-bound books...
Chemainus, V0R 1K0, Box 406 9745 Willow Street
Ph. (250) 246-2594