Welcome to our Art cards guide for information about Art cards in Cortes Island.

Wood sculpture, mask carvings, fine art artisan shell rattles, watercolours, drawings and other creative interpretations of the spirit and landscape of the Canadian West Coast
Mansons Landing, VOP 1KO, Box 147
Ph. 250-935-6719 or 250-935-6719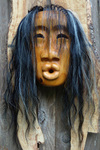 Cortes Island studio featuring the work of artist Dianne Bersea and carver, artisan Jodi Forster. Now offering art retreats in watercolour (studio and plein air), acrylic and other media. Explore Cortes Island artistically!
Manson's Ldg, V0P 1K0, Box 147
Ph. 250-935-6719