There is a great number of rustic and cozy cabins to be found around Golden. They range from renovated heritage cabins, to teepees and newly built cottages, the ideal place to relax and reconnect with nature. They offer spectacular views of the mountains all around and offer the perfect location for family reunions, outdoor adventures for the whole family and hiking vacations.
Total listings: 3 Showing: 1-3
Page:

[1]

Quiet Retreat in the Canadian Rockies
Golden, V0A 1H1, 2493 Holmes Deakin Road
Ph. 1-888-344-7686 or 250 344 7685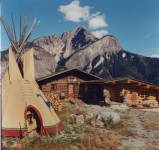 Log home on a hilltop with a spectacular 360 degree view of the rockies.
Golden, V0A 1H0, P.O. Box 1465
Ph. 250-344-5358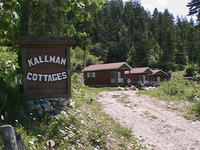 At Kallman Cottages you can enjoy a peaceful country atmosphere surrounded by incredible mountain views.
Golden, V0A 1H2, 777 Kallman Road
Ph. 250-344-6233
add your listing