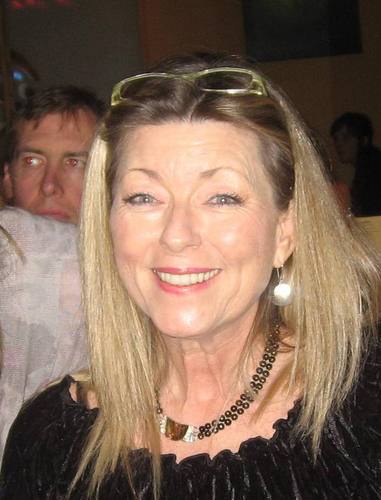 ---------------------------------------------------------------------------------------
Charismatic, whimsical and vibrant is the artistry that Tari Dodd-DiBello invokes in her paintings. Inspired by her worldly travels, DiBello's works are reflective of her eccentric personality, views, and unconventional approach to life.

Traveling extensively as a professional ice skater, publicist and promoter, artist Tari Dodd DiBello developed a cosmopolitan view of the world and its inhabitants. That experience gave Tari a unique insight into certain inner circles, like the world of wine, in which she has been immersed since 1988.

Tari illustrates and parodies this world in a caricatural style reminiscent of artists like Marc Chagall and Honoré Daumier. This 500-year-old tradition in art was intended principally to poke fun at pretentiousness. "With my work, I like to make people laugh and smile," says Tari. "Wine is a great subject to make light of because there are so many people who take it too seriously," she explains.

Tari moved to Kelowna nine years ago, where her husband Tom took up the position of winemaker at Cedar Creek Estate Winery. Tari quickly and exuberantly embraced the Okanagan, just as she exuberantly embraces life. Her latest works are energized by water and recent trips to Cozumel. The result is characterized by broad brushstrokes in bright colors and the textures of handmade paper and dried leaves — such is the fanciful world of Tari Dodd DiBello's paintings.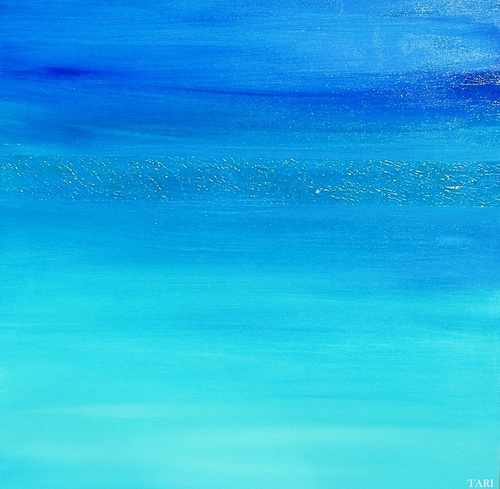 "TURBULENCE"
Acyrilc on canvas
"FIRST TRY"
Mixed Media on canvas
"Still Happy"
Mixed Media on canvas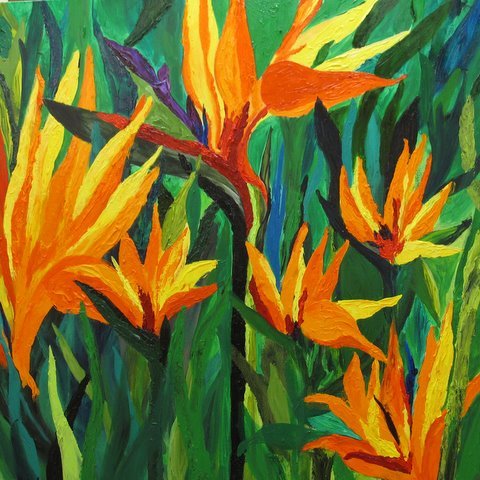 "PARADISE"
Mixed Media on Canvas