Welcome to our Mixed Media guide for information about Mixed Media in Nelson.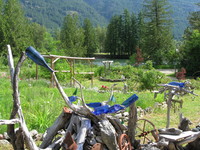 Acrylic, watercolour, mixed media and printmaking Artist.
Slocan Park, V0G 2E0, 2987 Slocan Valley West Road
Ph. 250-226-7013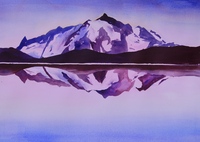 Original Watercolour and acrylic landscape paintings for sale at the Mountain Station Home Studio of Sandra Irvine
Nelson, V1L 2J3, 1430-Mountain Station Road
Ph. 250-352-7230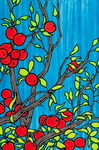 Cut paper collage of original work in India ink and acrylic gouache on wood panel. Graphic black and white images with saturated colors.
Nelson, V1L 6E5, 714 Regent Street
Ph. 250 505 5322
Tea Preville - 'Whimsical Canadiana' - oil & acrylic - sweet joy on canvas.
Nelson, V1L 1C7, 1716 Silver King Road
Ph. 250-352-0333
Kate Bridger, Kate Bridger, Nelson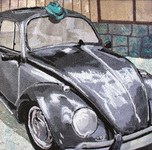 Kate Bridger is a Fabric Artist, Interior Design Consultant, Picture Framer and Author. Kate's intricate artwork portrays Kootenay landscapes, whimsical abstracts, house portraits and more!
Nelson, V1L 4W8, 409 Hoover St
Ph. 250-352-4653