Welcome to our Artists & Fine Art Artisans guide for information about Artists & Fine Art Artisans in Sidney.

Woodblock Printmaker - Studio Open by appointment
Sidney, V8L 5J7, 11435 Hawthorne Pl
Ph. (250) 655-0600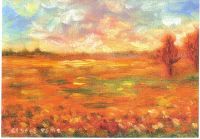 Impressionism inspired oil paintings, prints, cards also limited edition giclee reproduction on stretched canvas.
B.C., V8L 5S3, 11360 Hedgerow Drive, North Saanich
Ph. (250) 655-0717
West Coast Fine Art Nature Photography. Subject include landscapes (coastal), birds, and bears. One of my most memorable adventures was photographing the illusive Spirit Bear (Kermode). Client list includes BC Ferries, Outdoor Photographer Canada, West
Sidney, V8L5X8, 201, 10114 McDonald Park Road (second floor)
Ph. 888-655-1105 or 250-655-1105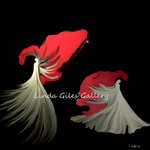 Life after Life, Mixed media, Angels, Guides, Spirits & Souls
Sidney, V8L2N2, 2045 Melville drive
Ph. 778-426-2259

Sidney, B.C., no
Ph. V8L 2Y3 or V8L 2Y3
Booklet of Sidney BC Early Days, now available. Painting or portraits also of animals by request. To see beachglass sculptures visit by appointment.
Sidney, V8L-4E3, 9927 Swiftsure Place
Ph. 250-655-l649

Noble Studio Sidney
Sidney, V8L 2C7, 2234 Bradford Ave.
Ph. (250) 656-9891 or (250) 656-9891

Welcome to Jan's Garden Studio where you will find hand painted silk scarves, art cards, and bright collages. Stylized images in bold colour combinations of birds, animals, flowers, people, fish and villages, symbolically reflect Jan's outlook.
Sidney, V8L 3H1, 10276 Resthaven Dr.
Ph. (250) 655-1007 or (250) 655-1007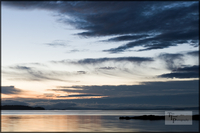 Commercial Photography for event, wedding and portraiture with service to Western Communities, Greater Victoria and Saanich Peninsula Fine Art Photography: art cards and prints for sale
Sidney, V8L 5Y9, PO Box 2712
Ph. 250 884 9270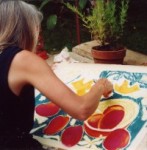 Finger Painting Without The Paint
I handcraft each and every bead to create unique and one of a kind jewellery.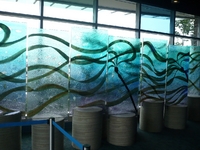 'Silastial Glass' is the name Rick Silas gave to an art form he has been developing over the last three decades.
Sidney, V8L 4M9, 2304 Oakville Avenue
Ph. 250-656-9370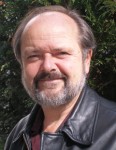 Watercolor and acrylic paintings
Sidney, V8L 5Y7, 41 McKenzie Cr.
Ph. (250) 655-4535 or (250) 655-4535

West Coast Tapestries, Handwoven Blankets & Scarves, Felted Items, Table Linens, Art Baskets and Traditional Hooked Rugs
Sidney, V8L 2Z9, 9600 Third Street
Ph. (250)656-4201
Cheryl McBride, Sidney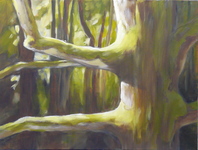 Acrylic and mixed media works. Landscapes and seascapes, still life, nature. "I paint my own reality. The only thing I know is that I paint because I need to, and I paint whatever passes through my head without any other consideration." Frida Kahlo
Sidney, V8L 2L4, 2026 Ardwell Ave
Ph. 250 656-2288
Kit's Studio, Kit McDonald, Sidney

Watercolour and Collage Studio/Gallery in Sidney. Kit is offering classes in Watercolour basics, Collage, Composition and Colour. Please e-mail for more information.
Sidney, V8L1P7, 2263 Frost Ave.
Ph. (250) 656-6603 or (250) 656-6603
Aliza Souleyeva-Alexander, Sidney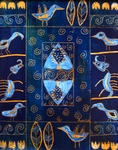 Artist Aliza Souleyeva-Alexander, Original Art and Art Commissions
West Coast Wood Designs, Don Bastian, Sidney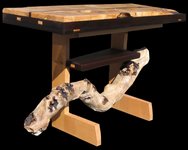 Experience the WoW factor. Come visit on of Vancouver Islands most interesting venues. The largest wood gallery on the island, featuring 50 local artists.
Sidney, V8L4Y3, 9851 Seaport Place
Ph. 250 514 5030
Wildwood Watercolours, Ruth Steinfatt, Sidney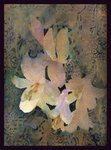 Original watercolors, collages and acrylic mixed medium pieces. Gift items from my artwork. All original paintings.
Sidney, V8L1S1, 2362 Weiler Avenue
Ph. 250-655-4836
Angela Montanti Studio, Angela Montanti, Sidney
ceramics/pottery
Sidney, V8L 4X5, 1727 Lopez Place
Ph. 250 - 655-9188