Welcome to our Artists & Fine Art Artisans guide for information about Artists & Fine Art Artisans in Smithers.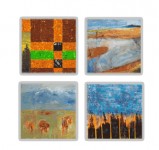 Arts in the Bulkley Valley
Smithers, voj2x0, 1425 Main St.
Ph. 250-847-3898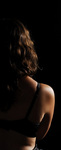 photography
Smithers, V0J 2X0, Smithers mall
Ph. 250-877-8135
The Art of Russell Maier, Russell Maier, Smithers
One of Northwestern BC's most promising upcoming artists
Smithers, VOJ 2N0, Four Seasons Gallery, 1230 Main St.
Ph. 250-877-7545
Nielsen Gallery & Framing, Smithers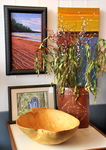 Nielsen Gallery is an unique gift shop and mini art gallery all in one. You will find many local scenes in various art forms as well as glass art, Derek Alexander handbags, Ott Lites & fine jewelry.
Smithers, V0J 2N0, 3783 Broadway Ave.
Ph. 250-847-0070