Welcome to our Artists & Fine Art Artisans guide for information about Artists & Fine Art Artisans in Squamish.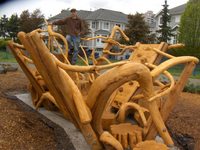 Warren Brubacher's "coastal cedar creations" has used "character timber" to build homes, benches, lamps, wild-wood railings... in multimillion dollar homes and most recently he is focusing on artistic play-park climbing sculptures.
Brackendale, V0N 1H0, Box 215
Ph. 604-849-0431

VISUALS - the Squamish Valley Artists Society
Squamish, V8B 0H2, 38551 Loggers Lane
Ph. 604 896-0159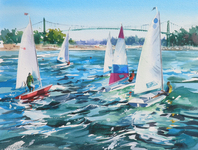 ZoŽ Evamy - Watercolors and Fluid acrylics I illustrate, art direct, design, teach and paint.
Garibaldi Highlands, V0N 1T0, Park Crescent
Ph. 604-898-4322

Artist, Toby Jaxon
Garibaldi Highlands, V0N 1T0, Box 1265
Ph. 604-898-1895
VISUALS - Squamish Valley Artists Society, Squamish

Visuals, Squamish Valley Artists Society We are a non-profit organization supporting the development, education and promotion of local visual artists. VISUALS creates mentoring and networking opportunities for artisans to share their knowledge and skill
Czech Alchemist Goldsmithing, Martin Vseticka, Brackendale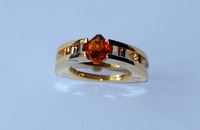 Jewelry - Gold & Silversmithing
Brackendale, V0N1H0, PO Box 490
Ph. 604-218-3492