British Columbia Travel Guide

The unofficial BC Travel & Tourism Guide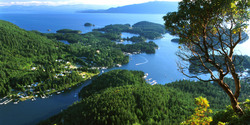 Photo: Vicky Martin
Only 40 minutes away from Vancouver by ferry, residents and visitors are transported to a rural-feeling coastal oasis that is miles away from the city in atmosphere. Stretching for over 130 km to the northwest from Vancouver, the area is dotted with small towns, peaceful retreats, sand or pebble-stone beaches, and sheltered anchorages.


Though backed by the magnificent Coast Range, the climate is nevertheless influenced mostly by the sea. This section of the Strait of Georgia benefits from the rain shadow effect of Vancouver Island, which traps clouds from the open Pacific and often leaves the south facing communities of the Sunshine Coast with enviable hours of sunshine.

Moderate tidal flow contributes to an overall warming of the water in many sections. Boaters from all over the west coast of America will head to this area, while people traveling by road can take the short ferry journey, which offers wonderful views of the mountains as they cross the mouth of Howe Sound, before heading up Highway 101.

There are five major communities: Gibsons Landing, Sechelt, Pender Harbour, Powel River and Texada Island. Each have their distinct feel and have attracted visitors for decades; many found the area so enchanting they ended up as permanent residents.

Numerous streams and lakes dot the landscape, and many Provincial Parks are situated in particularly beautiful areas, including Roberts Creek, Porpoise Bay, and Inland Lake. Visitors to Skookumchuck Narrows, which joins Sechelt Inlet to Jervis Inlet, can witness the second strongest tidal rapid in the world, where Spring tides propel the water at up to 14 knots, creating giant standing waves and massive whirlpools. The Sunshine Coast is also an ideal base from which to visit sublime Princess Louisa Inlet.

Activities include boating, fresh and salt-water swimming, hiking, ocean and white-water kayaking, golf, fishing and diving. Many people come to relax in a B&B or resort, comb the many shops and art galleries, or simply stroll the beaches and rocky headlands.
Sunshine Coast Accommodations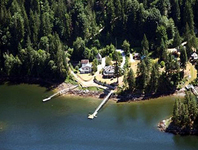 Stunning views of beautiful Oyster Bay and mountains from all rooms. Swim, boat, gather around the campfire.. the perfect family vacation or quiet retreat.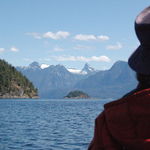 Desolation Sound: Boat, Sea Kayak, Hiking Tours, Kayak Rentals & Lessons, Group outdoor experiences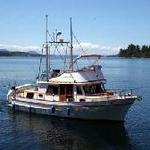 Cruise Desolation Sound.

Sunshine Coast Things to Do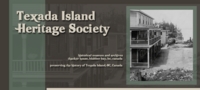 Texada Island Heritage Society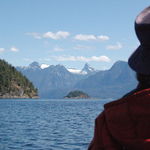 Desolation Sound: Boat, Sea Kayak, Hiking Tours, Kayak Rentals & Lessons, Group outdoor experiences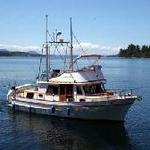 Cruise Desolation Sound.

f 0