Welcome to our First Nations guide for information about First Nations in Vancouver Island and Gulf Islands.

RAVEN Trust - non-profit charitable helping First Nations to protect traditional lands and resources as well as addressing critical environmental issues like global warming and water.
Victoria, V8W 1C4, 2nd floor, 844 Courtney Street
Ph. 250-383-2331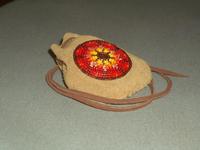 custom leather work, drum & rattle making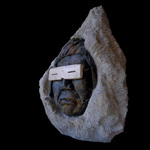 Arctic Artists Gallery
Nanaimo, V9X 1E5, 980 Nanaimo River Road
Ph. (250) 591-7885
Erich Glendale native artist
Port Alberni, V9Y 8X8, 6221 Ekooth road,
Ph. 250-723-8841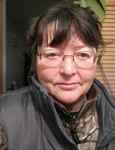 A Beader and Cedar Bark Weaver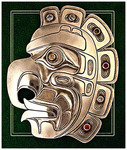 Kwakwaka'wakw artist Harold Alfred, Artworks include Stained Glass, Totem poles, jewelery and carvings.
Victoria, v8p 4e9, 3675 McIvor Ave.
Ph. 250.721.5788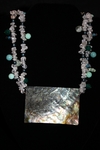 Semi-precious One of a Kind Jewellery Custom Made
Port Alberni, V9Y 8Y4, 7133A Pacific Rim Highway
Ph. 1-888-324-8745 or 250-723-3425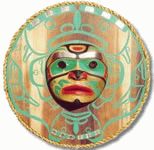 Kwakiutl Art of the Copper Maker Gallery
Port Hardy, V0N 2P0, 114 Copper Way, P.O. Box 755
Ph. (250) 949-8491 or (250) 949-8491
First Nations Nuu-chah-nulth Artist Custom Jewellery & Wood
Port Alberni, V9Y 8Y4, 7133A Pacific Rim Highway
Ph. 1-888-324-8745 or 250-723-3425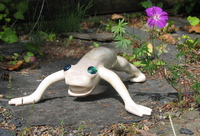 Bruce Bird is a self taught Metis antler carver who lives in Qualicum Beach on Vancouver Island. Bruce carves unique antler sculptures and drum beaters.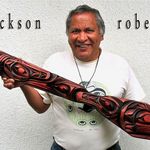 As seen on Canadian Pickers, Jackson Robertson Master Carver accepting commissions by general public, offices, band offices, school districts, treatment centres. Located in Nanaimo BC.
Nanaimo , V9S 4E8, 108-160 Vancouver Ave, Suite 108
Ph. 250 753-1333 or 250 753-1333
Brian Clark Artist
Mill Bay, V0R 2P4, 2246 Benko Road
Ph. 250-715-5107
First Nation Master Carver, Herb Rice, carves beautiful solid wood custom made doors, totems, masks, talking sticks, walking sticks, panels and plaques.
Cowichan Bay, V0R 1N1, 4705 TransCanada Highway
Ph. 250-701-3086
The Centre offers all guests an authentic First Nations Experience
Duncan, V9L 6P4, 200 Cowichan Way
Ph. 1.877.746.8119 or 250.746.8119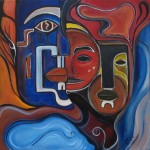 Cathay uses brilliant acrylic colours on canvas to portray a unique impressionist interpretation of the beauty of BC's Vancouver Island and her first nationís heritage.
Victoria, V8N 3H5, 4456 Majestic Drive
Ph. 250-721-3609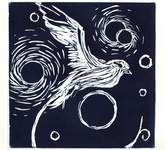 Kelly-Dawn Dabous is an emerging young artist. Who has an eclectic ability with direct movement of strong lines. Often her subjects are birds in flight with a stylistic decorative to them.
Victoria, V8W 1L6, 725 Yates Street
Ph. 250-508-8289
Seams of Cape Mudge, Suzanne Chickite, Quadra Island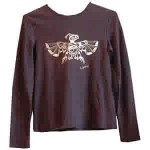 Custom Embroidery and Sales-------Embroidered art design by local First Nations artists Also other local arts and crafts and my own line of fashion wear.
Quathiaski Cove, V0P1N0, Box 276-Quadra Island, 54 WeWay Rd-Cape Mudge Village
Ph. 250-287-1871
Darlene Gait, Shawnigan Lake
Paintings and Poetry by First Nation's artist Darlene Gait. She is recognized internationally, her art is exhibited and held in private and public collections and her limited edition Giclees and prints are sold in galleries worldwide.
Shawnigan Lake, V0R2W0, P.O. Box 40
Ph. 1 800 519 1222 or 250 743 1222