Welcome to our Artists & Fine Art Artisans guide for information about Artists & Fine Art Artisans in Whistler.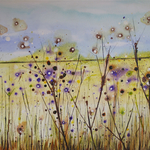 Tassila Elizabeth is an artist in Whistler, BC. The nature and beauty surrounding her hometown inspires her paintings. Her main composition is contemporary, focusing on nature, with a play of the abstract.
Oil and Acrylic Paintings by Wanda Doyle
North Vancouver, V7P 2R4, 195 Pemberton Avenue
Ph. 604 603-7886

Art Walk & Public Art Tours, Artist Workshops, The guided tours take you throughout the village of Whistler, inform and show you Public Art, Art Galleries Street Art, Hotel Lobby Art and a brief and lively storys of Culture & History of Whistler.
Whistler, V0N1B0, Box 302
Ph. 604 938 2525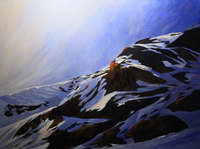 Inspired by the natural beauty outside her door, Debra's work is primarily Whistler landscapes, with images of what she likes to call accessable wilderness. Places easy to get to but not by car!
Whistler, V0N1B8, 8170 Muirfield Cres
Ph. 6049380168
Whistler's only Working Studio and Fine Art Gallery
Whistler, V0N 1B1, 1074 Millar Creek Rd
Ph. 604-932-2205
Portrait and Landscape Artist by commission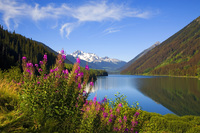 Michael Kanka Photography and fine art printing
sewing design
GARIBALDI HIGHLANDS, VON 3G0, PO BOX 1205
Ph. 604-898-5612
Whistler Valley Quilters' Guild, Whistler
Whistler Valley Quilters' Guild. The Guild meets on the 1st and 3rd Tuesday of each month, September to May. New members and visiting quilters are always welcome. Just e-mail whistlerquiltguild@gmail.com for more information.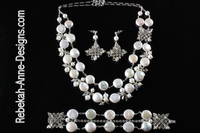 Artisan Jewellery
Whistler, V0N 1B8, 8629 Fissile Lane
Ph. 6049328987 or 604 932-8987