Total listings: 5 Showing: 1-5
Page:

[1]

Abstract mixed media paintings, inspired by the fleeting ephemeral shifts in nature...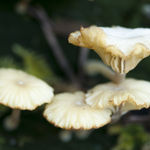 Dorothy Morrison Photography

Clay Objects and Brushwork I approach clay and brush work without intention but paying attention to what is happening.


Lovely gallery with a stunning view of the Englishman River Valley. Watercolors and encaustics. Additional gift items, including cards and quilting.