Total listings: 4 Showing: 1-4
Page:

[1]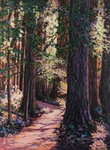 Contemporary artist, landscapes, still life, acrylic & mixed media. Prints & cards available. "When the scenery leaves you speechless, put it down on canvas for all to enjoy!"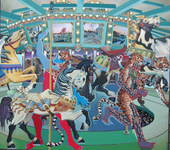 Ian Garrioch BFA MFA: Ian served on the Visual Arts Faculty of the University of Vancouver Island for 27 years. Now retired, he continues to explore visual imagery via acrylic painting and mixed media drawing as well as producing funky clocks.


Oil and encaustic paintings, portraits, animals, landscapes, deep space images. Also mixed-media, watercolors, charcoal drawings.