My krinkel-line of plant pots, large bowls
and leaf print dishes uniquely reflect the textures
of bark and leaves that surround my indoor/outdoor studio space.

PLANT POTS: for indoor or outdoor,
impressed red cedar branches using multiple clays.
Available with black or white glaze inside.
Small, medium and large sizes: $25 to $70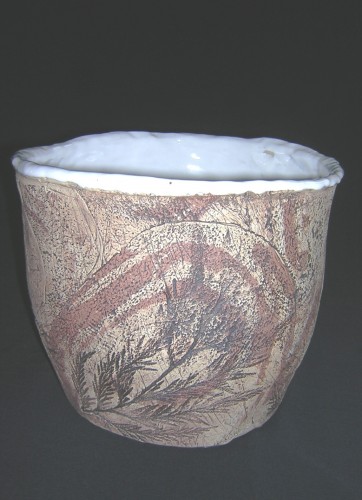 One-of-a-kind Vessels & Vases:
free-form stressed clays, in various sizes.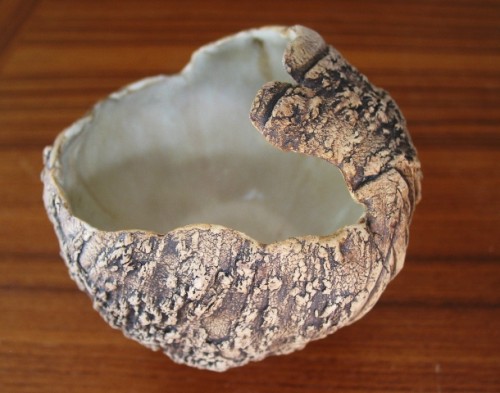 Salad, Soup and Cereal Bowls, Plates & Tumblers
$15 to $25 with stressed clays;
available with black or white glossy glaze inside.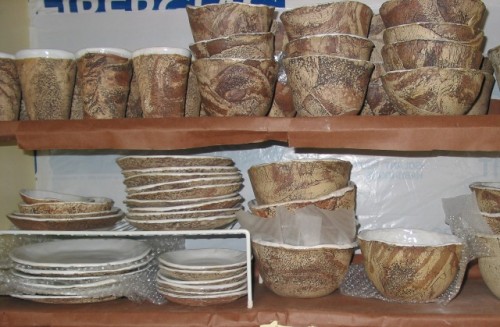 Serving Bowls ranging in size from
6" (15cm) to 30" (75cm) in diameter.
Available with white or black glossy glaze inside.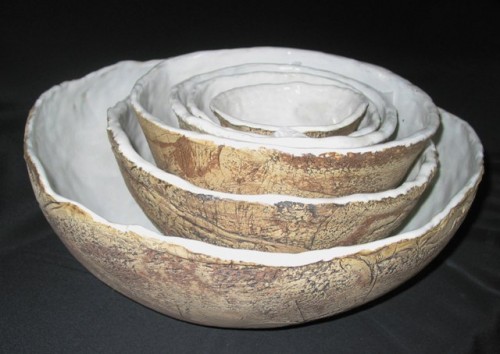 Sunflower Wall Hangings.

Also available:
* Inuksuk figures
* Funerary urns made of local clay - meant to decompose upon burial.