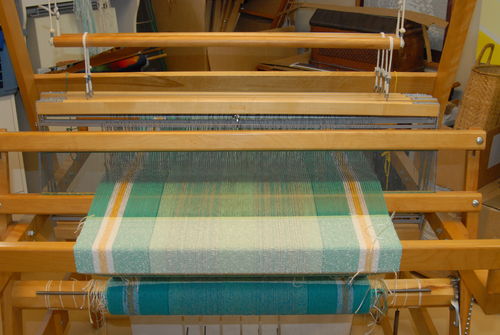 Weaving is my favourite occupation. But since my loom is not portable,I also knit, needle felt, cross stitch and other forms of fibre art. I like to explore the relationships between different patterns and fibres.
Currently, I'm working on towels using various colours of boucle to make textured towels.
I've been trying a new type of rag rug
I currently have a nice selection of rag rugs
in many different colour combinations.

Hand woven shawls
a study of mixing colours and fibres
I had some cream coloured cotton (for a long time)
and it reminded my of my grandmother.
I made towels with it and added flowers
(an abstract version) to complete the thought.