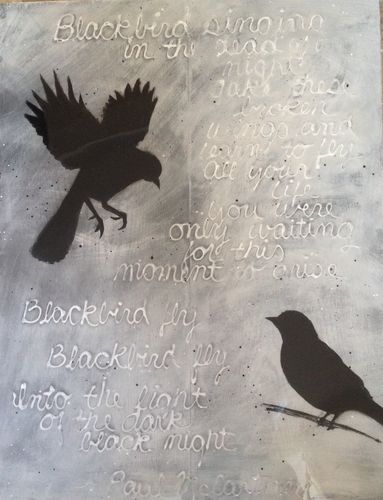 Like many people, I have had a love affair with birds for years. Not so much birds as the black holes they make in landscapes. Now that I live in Victoria, I wake up to the scolds and squawks of a variety of feathered visitors! The writing on this painting was written by Paul McCartney during a time of African American rights protests in the United States.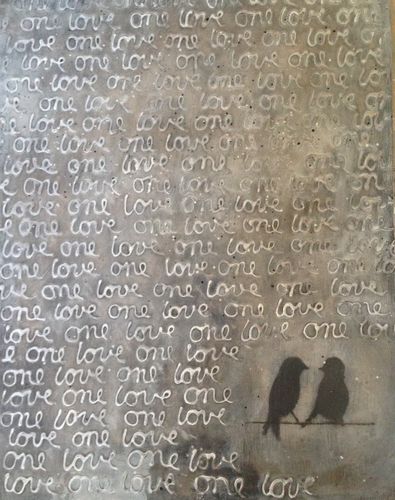 A pair of love birds!

This is from a series of Sanskrit sayings. As much as I love working with shades of gray - I do occasionally work in bursts of colour!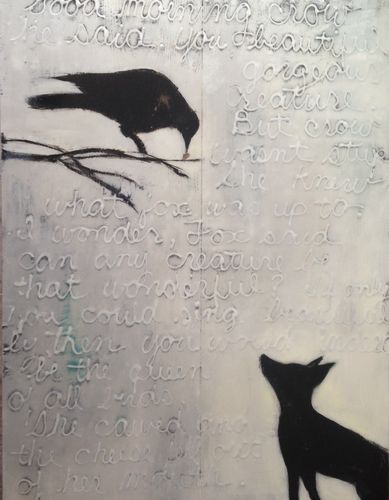 We all remember Aesop's Fables from our childhood. This is "Flattery" (The Fox and the Crow) from - what else? -The Aesop's Fables Series.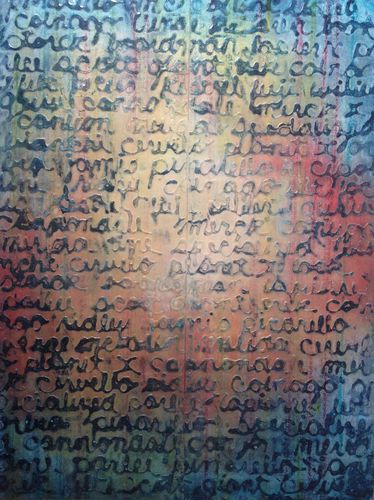 I have a lot of cyclists in my life and this piece "Peloton" was inspired by them.