The ability to gas or electric fire pottery provides a much wider range of possible results from the glazes. This is a reduction (gas) fired pot.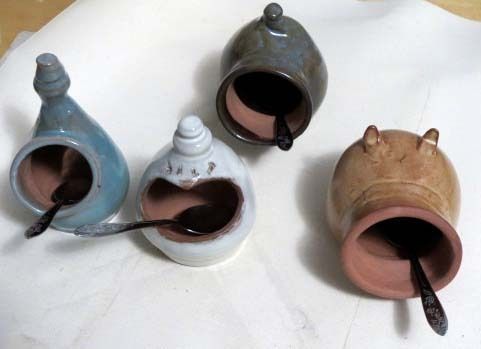 A Scottish invention, the salt pig is unglazed in the interior to absorb any moisture and stop the salt from clumping. The funnel is to keep the salt clean. Keep it next to your stove.
All my pottery is food, microwave and dishwasher safe. This casserole is ideal for baked brie or vegetables.
Espresso mugs or full sized mugs in a variety of shapes and colours.
Each clock is one of a kind.