Welcome to our Photography guide for information about Photography in Coquitlam.
Total listings: 2 Showing: 1-2
Page:

[1]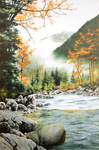 Frank does landscape watercolours and photography reflecting his love of nature and wildlife. He also offers classes & workshops in both, and has instructional videos on a variety of watercolour subjects. This limited print is titled 'Alpine Tapestry'.
Coquitlam, V3J 3B2, 965 Regan Ave.
Ph. (604) 931-0311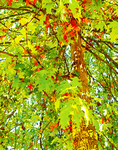 Visual Artist and Designer
Coquitlam, V3E 2C7, Redonda Drive
Ph. 604-831-3050
add your listing