Total listings: 6 Showing: 1-6
Page:

[1]

I'm an Oil Painter, painting people, landscapes and still life. I also teach introduction to oils- 2 hr sessions.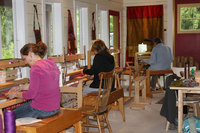 Jane Stafford Textiles offers exceptional weaving workshops focusing on many fascinating techniques. Jane's 30 plus years of weaving and teaching are shared in our spacious, sunny studio surrounded by a beautiful rural setting.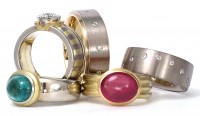 See West Coast Spirit and European Tradition

Creating wearable and decorative silk and felted textiles in a classic, yet contemporary fashion is at the heart of Ulrieke's Art You Wear. Enjoy a visit at her oceanview gallery studio in Vesuvius.