Welcome to our Art Workshops guide for information about Art Workshops in Salt Spring Island.

Saori Freestyle Weaving
Salt Spring Island, V8K 1A9, 201 North View Place
Ph. 1-866-576-3667 or (250) 537-8813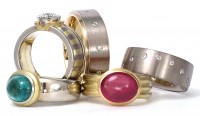 See West Coast Spirit and European Tradition
Saltspring Island, V8K 2V8, 145 Seaview Avenue, Ganges
Ph. (250)538-1730

Folk Art Gallery
Salt Spring Island, V8K 1A9, 175 North View Dr
Ph. (250) 537-0754
Creating wearable and decorative silk and felted textiles in a classic, yet contemporary fashion is at the heart of Ulrieke's Art You Wear. Enjoy a visit at her oceanview gallery studio in Vesuvius.
Salt Spring Island, V8K 1H4, 193 Monteith Drive
Ph. 2505371723 or 250-537-1723
Jane Stafford Textiles, Jane Stafford, Salt Spring Island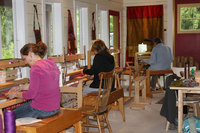 Jane Stafford Textiles offers exceptional weaving workshops focusing on many fascinating techniques. Jane's 30 plus years of weaving and teaching are shared in our spacious, sunny studio surrounded by a beautiful rural setting.
Salt Spring Is.,, V8K 1N4, 142 Richard Flack Rd.,
Ph. 250 537-9468