Welcome to our Tours guide for information about Tours in Tofino - Ucluelet - Pacific Rim.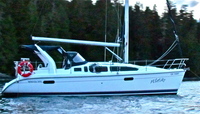 Come explore the Barkley Sound and Broken Group Islands in style and comfort aboard "Pegusus" our fully equipped Hunter 340. With sightseeing, wildlife viewing (whales, bears and birds) and hands on sailing experience.
Ucluelet, V0R 3A0, 1917 Peninsula Road
Ph. 250 266 0035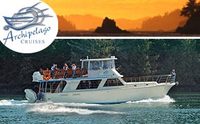 Whale watching & wildlife cruises, Broken Group Islands and sunset tours
Ucluelet, V0R3A0, Whiskey Landing Marina, 1634 Cedar Rd.
Ph. 250-726 8289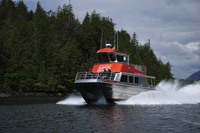 Tofino Whale Watching, Bear Viewing, Hot Springs Cove Tours & Seasonal Safaris West Coast Aquatic Safaris is accessible for all. We look forward to welcoming you aboard! First Class Adventure, Excellent Value
Tofino, V0R 2Z0, 101 Fourth Street, PO Box 967
Ph. 1-877-594-2537 or 250-725-9227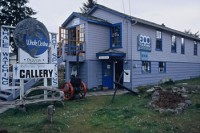 See, Hear, and Be Amongst the Whales & Wildlife
Tofino, V0R 2Z0, 411 Campbell St., Box 111
Ph. 1-888-474-2288 or 250 725-2132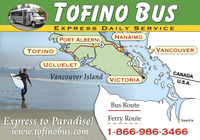 Express to Paradise!
Tofino, V0R 2Z0, 346 D Campbell Street, Box 207
Ph. 1-866-9TOFINO or (250) 725-2871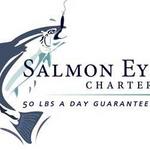 Accommodation and Fishing Guides. Vacation Rentals have 1600 square foot condos overlooking the ocean. They are modern and have heated floors in bath room and kitchen. We have a 50lbs a day guaranteed on 3 day Silver + fishing packages.

We offer waterfront accommodations on the boardwalk.
Bamfield, V0R 1B0, BOX 23
Ph. 250-728-3419
Operating in the pristine coastal environments of Tofino and Ucluelet, Jamie's Whaling Station has been captivating adventure seekers from around the world since 1982 – we are the west coast's Original whale tour company! Our waters boast grey and humpbac
Tofino, V0R 2Z0, 606 Campbell Street
Ph. 1-800-667-9913 or 250-725-3919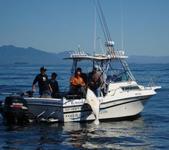 A true West Coast experience with exciting action in a safe and comfortable vessel. Your friendly guide tailors your trip for all levels of skill. Coast Guard approved and fully insured. Care of your catch is priority and credit cards are accepted.
Ucluelet, V0R 3A0, Box 906
Ph. 1-866-910-3343 or 1-250-240-2780