Welcome to our Adventure Tour guide for information about Adventure Tour in Ucluelet.
Total listings: 2 Showing: 1-2
Page:

[1]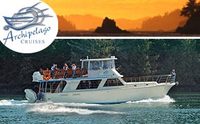 Whale watching & wildlife cruises, Broken Group Islands and sunset tours
Ucluelet, V0R3A0, Whiskey Landing Marina, 1634 Cedar Rd.
Ph. 250-726 8289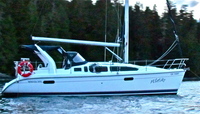 Come explore the Barkley Sound and Broken Group Islands in style and comfort aboard "Pegusus" our fully equipped Hunter 340. With sightseeing, wildlife viewing (whales, bears and birds) and hands on sailing experience.
Ucluelet, V0R 3A0, 1917 Peninsula Road
Ph. 250 266 0035
add your listing