Welcome to our Adventures/Outdoors/Sports guide for information about Adventures/Outdoors/Sports in Ucluelet.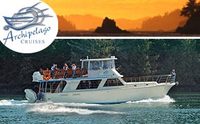 Whale watching & wildlife cruises, Broken Group Islands and sunset tours
Ucluelet, V0R3A0, Whiskey Landing Marina, 1634 Cedar Rd.
Ph. 250-726 8289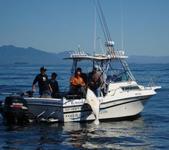 A true West Coast experience with exciting action in a safe and comfortable vessel. Your friendly guide tailors your trip for all levels of skill. Coast Guard approved and fully insured. Care of your catch is priority and credit cards are accepted.
Ucluelet, V0R 3A0, Box 906
Ph. 1-866-910-3343 or 1-250-240-2780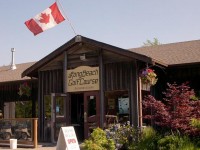 The 9 hole championship course is also known to be one of the most challenging courses on Vancouver Island.
Ucluelet, V0R 3A0, 1850 Pacific Rim Highway, box 998
Ph. 250.725.3332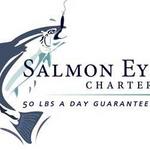 Accommodation and Fishing Guides. Vacation Rentals have 1600 square foot condos overlooking the ocean. They are modern and have heated floors in bath room and kitchen. We have a 50lbs a day guaranteed on 3 day Silver + fishing packages.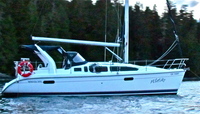 Come explore the Barkley Sound and Broken Group Islands in style and comfort aboard "Pegusus" our fully equipped Hunter 340. With sightseeing, wildlife viewing (whales, bears and birds) and hands on sailing experience.
Ucluelet, V0R 3A0, 1917 Peninsula Road
Ph. 250 266 0035