Welcome to our First Nations guide for information about First Nations in Vancouver Downtown.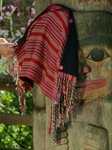 Canadian Metis Sash Fashions and Artworks by Mark MiLan
Vancouver, V6B 3Z1, P.O. Box #3838 Station Main
Ph. 604.618.1658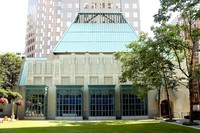 Vancouver's downtown centre for Aboriginal arts, culture, and learning
Vancouver, V6C 2G3, 639 Hornby Strteet
Ph. 604-682-3455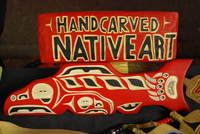 1st Nations West Coast Native Art, Street Carver Dennis Rose I sell and carve my art on the streets of Vancouver. You can choose from carved cedar feathers, pendants, placques and sculptures. Ask me to carve you something and come back later to pick it up
Vancouver, V6E 1A9, Robson Street
Ph. (604) 719-1325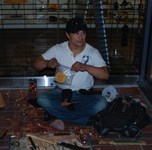 Andrew Mellish of Alert Bay, BC. Canada is a Kwakwaka'wakw artist. You can find Andrew on Water Street, Vancouver down in Gastown near Abbott st. intersection. Call him @(604)723-6413.
Vancouver, V6B1A1, 47.5 Water St.
Ph. 604 723-6413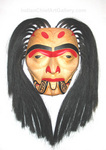 Aboriginal, First Nations, Inuit, & Native Indian Art
Vancouver, V7K2J8, Downtown, DT
Ph. 604-123-4567