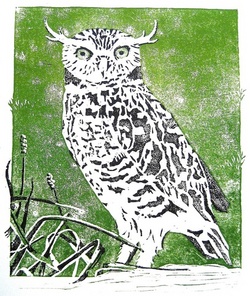 -The One Who Burrows-

This little burrowing owl is quite a mystic.
His striking patterning and stately antlers challenge all who might judge him for living in a hole in the ground!

Woodcut Print
Actual print size: 11x9
Paper size: 17x14
Edition of 30.

$45 Unframed.
$100 Framed.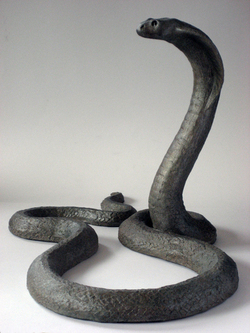 -Anticipation-

Limited Edition of 10.
Concrete with patina.

Size: 12"H x 10"L x 19"W

$200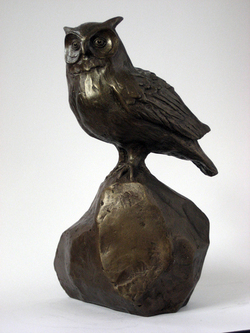 -The Winged One-

Limited Edition of 10.
Cold cast bronze.

Size: 8"H x 7"W x 5"L

(3 out of 10 Sold)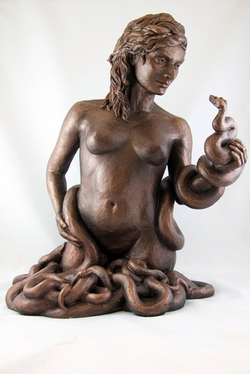 -Acceptance of Chaos 1/10-

Edition of 10.
Cold Cast Copper (image shows clay original)

Size: 12"H x 7"L x 7"W

Currently showing at Victoria Emerging Artist Gallery.

$600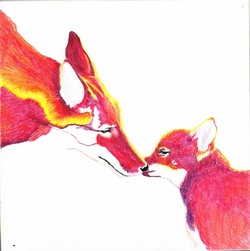 -Red Wolves-

Original ink drawing on wood panel.

SOLD.