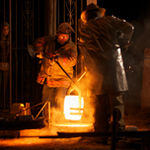 A fine art gallery and sculpture garden featuring the works of Jock Hildebrand and other BC / West Coast artists. We also offer complete framing services.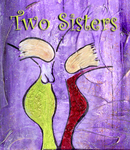 Two Sisters Artists Studio - acrylic & mixed media painting, beaded jewelry, art cards and more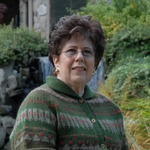 Paints birds, especially birds of prey.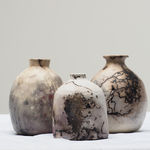 Functional and decorative stoneware and primitive pit-fired pottery. I like to throw and alter pots, to use nature-inspired surface decorations to create enticing texture. I enjoy exploring all aspects of the clay medium. Pottery makes everything taste be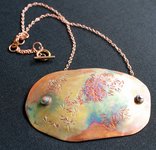 Welcome to my studio for making jewelry using metal clay, argentuim silver, and copper sheet as well as knitted and braided coloured wire for necklaces and bracelets. I also create patinas by torch painting. Metal Clay Workshop Oct. 20,21 see website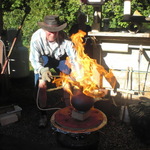 JoVic Pottery: Functional Stoneware and Raku Art Pottery & Garden Sculpture by Master Potters, Jo and Vic Duffhues, making fine collectable ceramic art for more than 3 decades.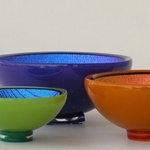 Glass Artist Jo Ludwig specializes in kiln-formed dichroic glass. He is known for his glittering, magical little vessels, called ToBs (short for "Thing of Beauty"). He operates KilnArt Glass Studio in Crofton, B.C.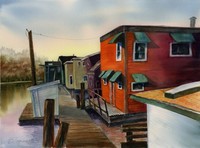 Acrylic originals and prints.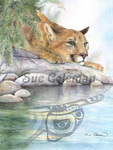 Sue Coleman, Author and Artist. Her working studio is situated on the shores of Cowichan Bay and although it is open to the public please phone first..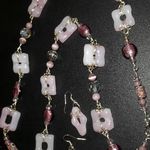 Jewelery Artist, Karen is a new resident of Cobble Hill, has always enjoyed creating and customizing the world around her. For many years she was a textile artist and a number of needlework techniques are employed in her creations.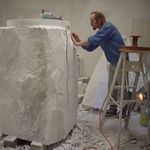 Stone and Bronze Sculpture by Daniel Cline

Darlene Gait, Shawnigan Lake
Paintings and Poetry by First Nation's artist Darlene Gait. She is recognized internationally, her art is exhibited and held in private and public collections and her limited edition Giclees and prints are sold in galleries worldwide.