Total listings: 32 Showing: 41-32
Page:

[
1
]
[2]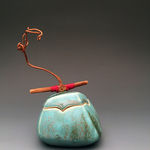 Clay Objects and Brush Explorations I approach clay and brush work without intention but paying attention to what is happening.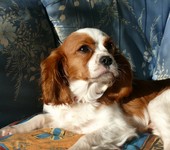 Marcie Gauntlett Photography Beachcomber Studio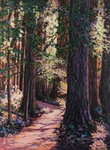 Contemporary artist, landscapes, still life, acrylic & mixed media. Prints & cards available. "When the scenery leaves you speechless, put it down on canvas for all to enjoy!"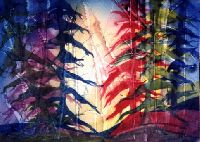 Nadia Shworan's preferred medium is watercolours and her subjects include flowers, landscapes and still life. Besides being an artist Nadia is a fiction writer and speaker.

Luxurious artisan handcrafted natural soap and body products made by the ocean and from the ocean.


Lovely gallery with a stunning view of the Englishman River Valley. Watercolors and encaustics. Additional gift items, including cards and quilting.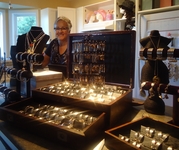 Willow Shack Studio, Ellen Atkinson, Nanoose Bay
The upcycle studio, Willow Shack Studio #3 Willow Shack Studio is located on beautiful Vancouver Island in the tranquil community of Nanoose Bay.


Nature-inspired abstract acrylics capture your eye through interesting textures and vivid colours. View her work at the TOSH10 Gallery in The Old School House in Qualicum Beach.


Dave's hand forged work is done mostly with recycled steel. Through this medium, he incorporates marine themes with coastal wildlife to create abstract & free-form steel sculptures. Debra uses gemstones & crystals with silver & gold fill to create exqui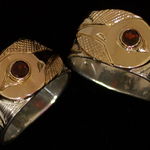 First Nations Tsimshian native Jewellery contemporary hand engraved Originals in Precious metals and stones Leanne Helin creating quality jewellery for over 26 years Rings, Bracelets, Earrings, Pendants Gold and sterling silver Totally Made in Canada


The Gallery contains multiple oil and water colour paintings on various subjects. The Gallery also displays paintings by other artists.


Oil and encaustic paintings, portraits, animals, landscapes, deep space images. Also mixed-media, watercolors, charcoal drawings.