Sensitive Watercolours of Hornby Is., and the West Coast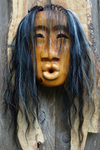 Cortes Island studio featuring the work of artist Dianne Bersea and carver, artisan Jodi Forster. Now offering art retreats in watercolour (studio and plein air), acrylic and other media. Explore Cortes Island artistically!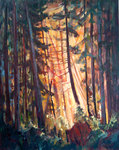 Nanci Cook paints island views of forests, seascapes and florals in her studio on Quadra Island, mostly using acrylics. Stop by and see her paintings or check out the website to view more of her work.

Fine Art: oil & watercolour paintings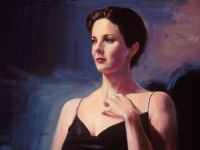 Perrin Sparks - Portraits. Landscapes. Still Life, Instruction and ccommodations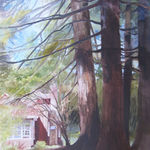 Marilyn Timms award winning watercolour & acrylic painter and popular workshop instructor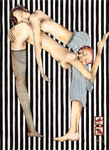 Beth Dunlop ~ Watercolour and Acrylic Artist and Illustrator ~ Creative, Original and Whimsical, Art to brighten your life!


Wood sculpture, mask carvings, fine art artisan shell rattles, watercolours, drawings and other creative interpretations of the spirit and landscape of the Canadian West Coast

Painter/Poet Ann McLean works in watercolour, acrylic and pastel. She explores different mediums and a variety of subjects. Her work presents a spectrum of diversity and colour, with paintings ranging in size from miniatures to large vibrant acrylics.

Terry Phillips, Quadra Island
Watercolour paintings: whimsical, botanical and landscape. Quilting and Fabric Art.