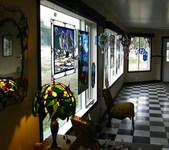 Stained Glass Images Design Studio and Gallery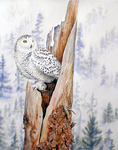 Paintings of nature and wildlife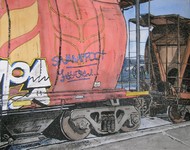 watercolour/pen&ink artist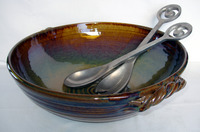 Stoneware and Porcelain Pottery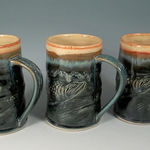 Sorrento Stoneware is run by Sheryl Willson and Mark Hemmingson in Sorrento, BC, Canada. We create handmade pottery that brings pleasure to everyday living.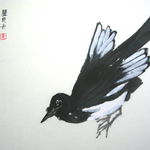 Becky McMahon Oriental Brush Painting. Working with Chinese Ink, watercolour, mulberry paper and Chinese Brushes, Becky paints elegant florals, dynamic landscapes and spirited birds and animimal.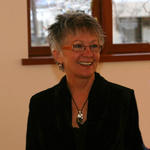 Art Studio Tatianna O'Donnell works in her studio, painting lndscapes, still life and expressionistic work. Tatianna also offers workshops and paiunting classes.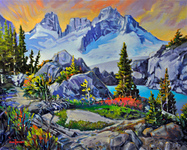 John H Burrow Fine Art Inc., John Burrow, Sorrento
Contemporary Group of Seven Oil Paintings