Total listings: 5 Showing: 1-5
Page:

[1]

Musically inspired Oil paintings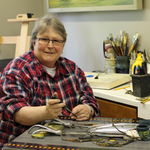 Bonnie Coulter is an East Sooke artist working in Oils, acrylics and mixed media assemblages. Most of her work stems from a humous take on serious subject matter relating to West Coast infulences. She just see things differently; a little color blind, a l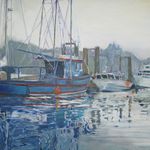 Kathleen Schmalz works in Oil, Acrylic, Mixed Media and Photography in the studio as well as on location to create subtle works that have been called 'Unsentimental Canadiana'.

Amber Lomax Art - Dream Art