Total listings: 10 Showing: 1-10
Page:

[1]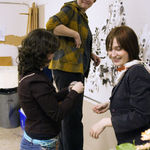 Art Workshops and Classes: Fall 2015 at the Vancouver Island School of Art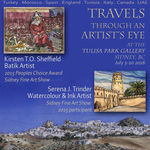 "Travels Through An Artist's Eye" an exhibition by Batik Artist Kirsten T.O. Sheffield, and Watercolour & Ink Artist Serena J. Trinde - Tulista Park Gallery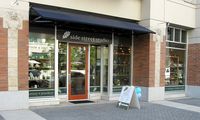 B.C.'s Largest Art's & Crafts retailer - Representing over 265 BC Artists for 25 years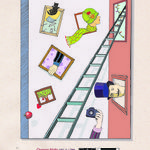 Xchanges Gallery and Artists' Studios is Victoria's oldest non-profit, artist-run centre.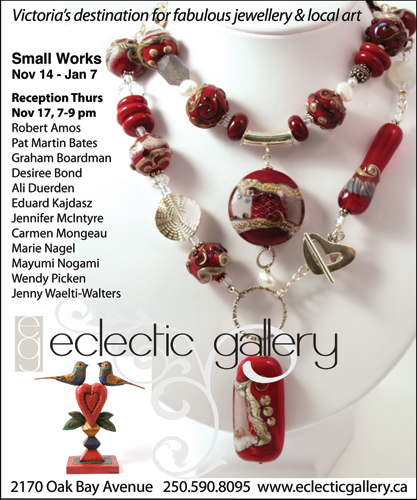 With strong regional representation, Eclectic Gallery exhibits original fine art, local crafts and artisan jewelry.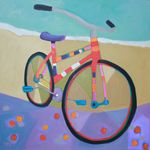 A small strong contemporary fine art gallery, featuring the work of more than 18 established Canadian artists who have distinctive and award-winning style. We focus predominantly on abstract and figurative works in a modern genre.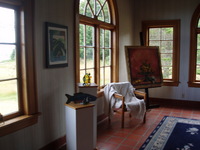 The Coast Collective at Esquimalt Lagoon will be a dynamic, exciting centre promoting local art and culture. A destination for tourists and local residents alike, the elegant gallery and gift shop will showcase the best work of Island artists.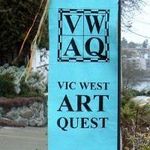 VWAQ Studio Tour 2014 September 27th & 28th, VWAQ Group Show 2014 - Spiral Cafe September 3 - 28th, 2014, VWAQ Opening Celebration - Spiral Cafe, Sept. 12 7PM - 9PM, meet the artists, have a glass of wine.