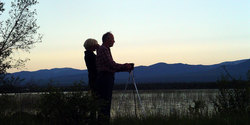 With plenty of preservations for wild fowl, British Columbia's many communities have recognized the importance of keeping the designate migration and breeding grounds rich with life. Most bird estuaries (within each community) will undoubtedly report tracking well over one hundred species commonly seen through out the year. BC is bird paradise! Bring your favorite set of binoculars and aim skyward or towards the swamp and marsh lands for an enlightening encounter with BC's feather friends.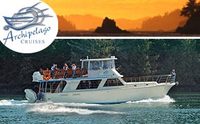 Whale watching & wildlife cruises, Broken Group Islands and sunset tours
Ucluelet, V0R3A0, Whiskey Landing Marina, 1634 Cedar Rd.
Ph. 250-726 8289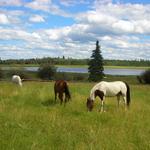 Chrome Heart Ranch Retreat - Private,peaceful lakefront cabins overlooking lush meadows and rolling hills. Our beautiful 154 acre property is abundant with an exquisite variety of birds. Become inspired with counselling in this serene and relaxed setting.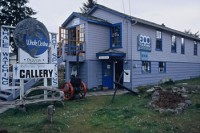 See, Hear, and Be Amongst the Whales & Wildlife
Tofino, V0R 2Z0, 411 Campbell St., Box 111
Ph. 1-888-474-2288 or 250 725-2132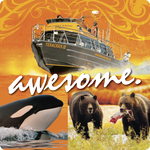 Come join us on one of our whale watching or grizzly bear viewing tours along the Discovery- and Inside Passages of the East coast of Vancouver Island
Campbell River, V9W 2C3, 760 Island Highway
Ph. 1-866-501-ORCA (6722 or 250-287-7008
Grizzly Bear Tours, Lodge and Safari offers grizzly tours and grizzly bear watching from viewing stands and wildlife tours for grizzly bears, killer whales (orca) humpback whales, dolphins, stellar seals, sea lions, black bears and eagles.
Courtenay, V9N 8Z9, #10 3100 Kensington Crescent
Ph. 1-877-764-4286 or 250-334-8858
Operating in the pristine coastal environments of Tofino and Ucluelet, Jamie's Whaling Station has been captivating adventure seekers from around the world since 1982 – we are the west coast's Original whale tour company! Our waters boast grey and humpbac
Tofino, V0R 2Z0, 606 Campbell Street
Ph. 1-800-667-9913 or 250-725-3919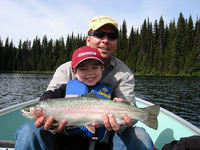 Creating family memories for over 70 years
Little Fort, V0E 2C0, Box 38
Ph. 604-629-9860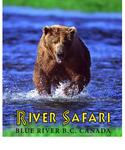 One Amazing Hour with the River Safari!!
Blue River, V0E 1J0, PO Box 24
Ph. 1 877 494 5322 or 250 673 2309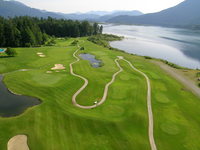 Eat at the region's finest location - Golf on the valleys most scenic courses - Stay in the elegant historic Inn
Harrison Mills, V0M 1L0, 14282 Morris Valley rd
Ph. 604-796-1000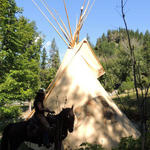 Wilderness Guest Ranch Vacations in Canada's Wild West! Join us on our trails into the North-Okanagan Wilderness in British Columbia, Canada... for the ranch holiday of a lifetime!
Lumby, BC, 82 Procter Road
Ph. 250-547-9869
Experience the wilderness at Star Lake Resort
Clearwater, V0E 1N2, 1380 Clearwater 100 Mile FSR
Ph. 250-674-8494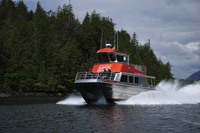 Tofino Whale Watching, Bear Viewing, Hot Springs Cove Tours & Seasonal Safaris West Coast Aquatic Safaris is accessible for all. We look forward to welcoming you aboard! First Class Adventure, Excellent Value
Tofino, V0R 2Z0, 101 Fourth Street, PO Box 967
Ph. 1-877-594-2537 or 250-725-9227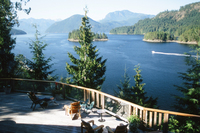 Wilderness Resort and Lodge
Egmont, V0N1N0, 6954 Maple rd.
Ph. 1877 988 3838 or 604 883 3667

A Luxury Private Bed and Breakfast/Retreat on Green Lake, 70 Mile House. Groups, family gatherings, camping, cabins, summer and winter activities. Horseback riding nearby.
70 Mile House, V0K 2K0, 101 North Bonapart Road
Ph. 1-855-844-4242 or 1-250-644-4242