British Columbia's residents have spoken! By emphasizing how they prefer to see the world; cleaner air, more pure water solutions, recycling programs, improved waist removal systems and more sustainable living has encouraged the government and communities to take a holistic approach to healthier living. BC's looks to lead by example, through supporting our environment, improving anti-smoking by-laws, implementing employee mental health programs, and by creating some of the finest wellness retreats in the world.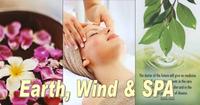 Earth, Wind & SPA located in downtown Richmond B.C., just beside Hilton, Marriott, Best Westin Richmond Hotels, a perfect location for travelers. Offers full Esthetics and Spa Treatments; facial, manicure, pedicure, waxing, RF Skin Tightening, and more…
Richmond, V6X 4B1, #133-5951 Minoru Blvd., (Minoru Blvd./Elmbridge Way)
Ph. 778.297-0767, 604.782-1288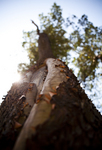 Wellness Center on Salt Spring Island
Salt Spring Island, V8K 2H2, 380 Cranberry Road
Ph. 250 5380088
Approved First Aid training Center - Penticton Vernon Kelowna BC, Michelle Smith, Kelowna
Kelowna BC First Aid Training CPR Courses Classes 2508786690
BC, V1Y 9P3, 1310 Water Street, Kelowna
Ph. 2508786690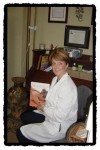 Welcome to Art of Pressure Reflexology & Massage
Victoria, V8W 1J6, 620 View Street, Suite 521 Central Building
Ph. (250) 818.6066
Arts in Therapy, Victoria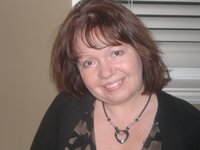 Art Therapy & Counselling for individuals and groups. Health and wellness, transitions and changes, addiction and recovery. Effective and affordable for ages 10 to 100
BC School of Art Therapy Studio and Learning Space
Victoria, V9A 6X4, 125 Skinner Street
Ph. 250-598-6434

Canadian Hypnotherapy Association - CHA
Parksville, V9P 1K7, 183 Mc Vickers Street
Ph. 250 248 9297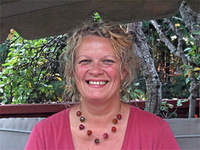 Mobile massage/Esalen Massage in Greater Victoria
Victoria, V8V 3J1, 9-1221 Rockland Ave
Ph. 250 385-2039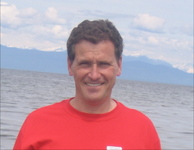 Certified Clinical Master Hypnotherapist, gifted healer President of CHA (Canadian Hypnotherapist Association),
Parksville, V9P 1K7, 121 Wallis Street
Ph. Clinic phone (604) 558 1926 or (250) 248 9297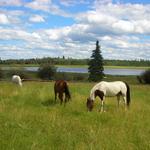 Chrome Heart Ranch Retreat - Private,peaceful lakefront cabins overlooking lush meadows and rolling hills. Our beautiful 154 acre property is abundant with an exquisite variety of birds. Become inspired with counselling in this serene and relaxed setting.
Dragonfly Dreaming Natural Care for Body & Spirit, Beth Lischeron, Cobble Hill

Dragonfly Dreaming Natural Care for Body & Spirit Dragonfly Dreaming is a leading pioneer in the organic body care world since inception in 1996. We wildcraft, distill, develop and manufacture an extensive line of healing products.
Cobble Hill , V0R 1L0, PO Box 226,
Ph. 250-743-8036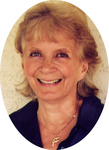 Energy All Around Therapies/The Reconnection
Nanaimo, V9V 1C2, 6280 OLympia Way
Ph. 250-756-2235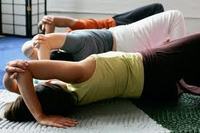 Feldenkrais® Method - Intelligent Movement for Health and Rehabilitation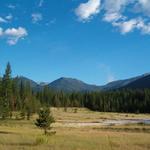 Wilderness Retreat - Luxury camping at its finest. Leave your cell at home: it won't work here.
Canal Flats, V0B 1B0, 2030 Findley Creek Road
Ph. 250-349-5394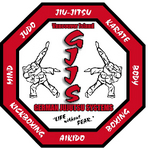 GJJS Foundation: Violence Prevention programs for Youth at risk
Parksville, V9P 1K7, 183 Mc Vickers Street
Ph. 250 248 3538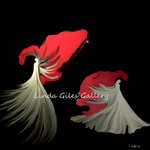 Life after Life, Mixed media, Angels, Guides, Spirits & Souls
Sidney, V8L2N2, 2045 Melville drive
Ph. 778-426-2259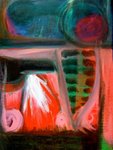 GOD PAINTER The art of Stigmatic Aura T. Pithart
Vancouver, BC, East Vancouver
Ph. 000.000.000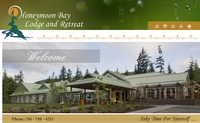 Not-For-Profit Health & Wellness Centre. Gateway to the Rainforest on Vancouver Island. Enjoy a Variety of Wellness and Spa Packages.
Honeymoon Bay, V0R 1Y0, 10028 Park Drive, Box 121
Ph. 1-888-749-4252 or 250 749 4252

Parksville's largest and only 'HOT' studio, located on the Old Island Hwy in the Heritage Mall. Offering classes for all levels with temperatures ranging warm to hot. New to town? Try 3 classes over 10 days for $20. Styles: Hot, Hatha, Vinyasa, Power
Parksville, V9P 1R5, 2A - 1209 East Island Highway
Ph. (250) 586-4202
Infinite Expansion
Errington, V0R 1V0, General Delivery
Ph. 000 000 0000