Want to get foot on some traditional winter activity? If you think winter is dull, then more time in British Columbia will open your eyes to trying on some of the best cold weather fun and healthy sporting activity anywhere. Snowshoeing, once a key method of mobility in the winter on big excursions, today the modern snowshoe is part of exercise routines in the winter through beautiful snowy forests and open valleys.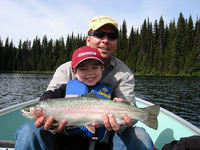 Creating family memories for over 70 years
Little Fort, V0E 2C0, Box 38
Ph. 604-629-9860
Simply Spectacular, Spectacularily Simple
Radium Hot Springs, V0A 1M0, 9300 Settlers Rd.
Ph. 1 877 647-4525 or 250 342-6516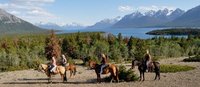 Nestled in the lush woods of the picturesque Coast Mountain range near stunning Chilko Lake.
Nemaiah Valley, V0L1X0, P.O. 79
Ph. 250-394-7052

A Luxury Private Bed and Breakfast/Retreat on Green Lake, 70 Mile House. Groups, family gatherings, camping, cabins, summer and winter activities. Horseback riding nearby.
70 Mile House, V0K 2K0, 101 North Bonapart Road
Ph. 1-855-844-4242 or 1-250-644-4242