Pristine waterways (lakes, rivers, and ocean) around British Columbia generate quite a buzz during the late months of spring right to the end of summer. Sandy beaches become a playground for families, recreational swimmers, and competitive swimmers. The local recreational centres in almost every community provide convenient year round indoor swimming facilities. Check out schedules upon arrival for singles or family activity times.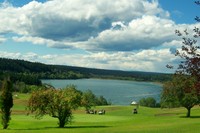 The 108 Resort Golf & Outdoor Adventures ~ 40 rooms, all with a fabulous view overlooking our Championship 18-Hole Golf Course and 2 beautiful lakes, Continental Breakfast included with your room, Heated Outdoor Pool, 2 Indoor Saunas, and much more!
108 Mile Ranch, V0K 2Z0, 4816 Telqua Drive, Box #2
Ph. 1-800-667-5233 or 250-791-5211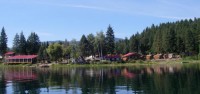 Scenic & quiet on Dutch Lake. 9 self-contained lakeside cabins, 65 RV/campsites and the Painted Turtle Restaurant in Clearwater BC.
Clearwater, V0E 1N2, 361 Ridge Drive
Ph. 1-888-884-4424 or (250) 674-3351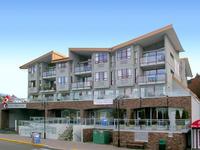 Lakefront luxury accommodation in Harrison Hot Springs B.C.
Harrison Hot Springs, V0M 1K0, 160 Esplanade Avenue, Box 460
Ph. 1-866-338-8111 or 604-796-1111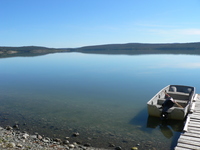 Lake Front Cabins, Lake Front campsites. Beautiful resort with all amenities.
Chilanko Forks, V0L 1H0, 3904 Puntzi Lake Road
Ph. 250-481-1130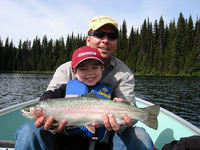 Creating family memories for over 70 years
Little Fort, V0E 2C0, Box 38
Ph. 604-629-9860
Simply Spectacular, Spectacularily Simple
Radium Hot Springs, V0A 1M0, 9300 Settlers Rd.
Ph. 1 877 647-4525 or 250 342-6516
A Destination for all season!
Summerland, V0H 1Z1, 13011 Lakeshore Drive
Ph. 1-877-494-8111 or 250-494-8180

The ultimate Sunshine Coast vacation experience...
Madeira Park, V0N 2H0, 12695 Sunshine Coast Hwy.
Ph. (604) 883-9177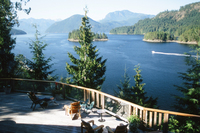 Wilderness Resort and Lodge
Egmont, V0N1N0, 6954 Maple rd.
Ph. 1877 988 3838 or 604 883 3667

A Luxury Private Bed and Breakfast/Retreat on Green Lake, 70 Mile House. Groups, family gatherings, camping, cabins, summer and winter activities. Horseback riding nearby.
70 Mile House, V0K 2K0, 101 North Bonapart Road
Ph. 1-855-844-4242 or 1-250-644-4242