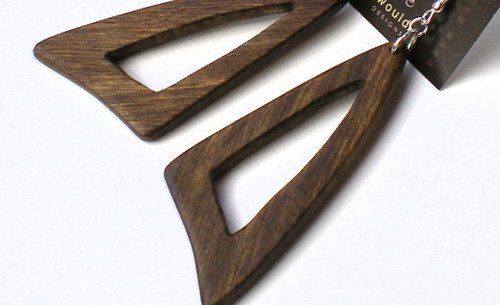 Wood jewellery handmade in North Vancouver, BC from reclaimed/recycled hardwoods and accented with sterling silver. Each piece is carefully hand sanded and finished with a natural non-toxic oil/beeswax coat. Because of the woods unique grain and colour, no two pieces are alike. All wood used by Billy Would is reclaimed or salvaged from various woodworkers and local factories who can no longer use it because of the size or a "defect". Some of the wood used was even furniture or old toys, a great way to give life to an otherwise unwanted treasure.
Fresh, sustainable, and fun!
Triangle earrings
42.00 *see website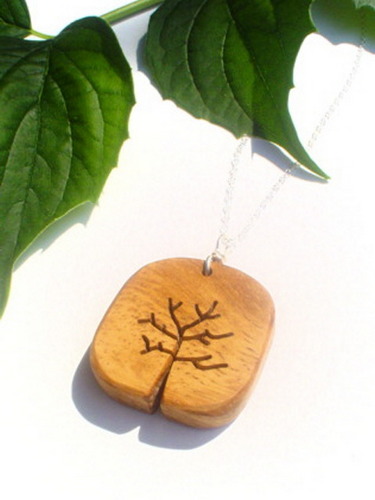 Life Tree - Created from an old dresser and strung on 16" sterling silver chain.
52.00 *see website
Fun and flirty zebra wood threader earrings (sterling silver).
32.00 *see website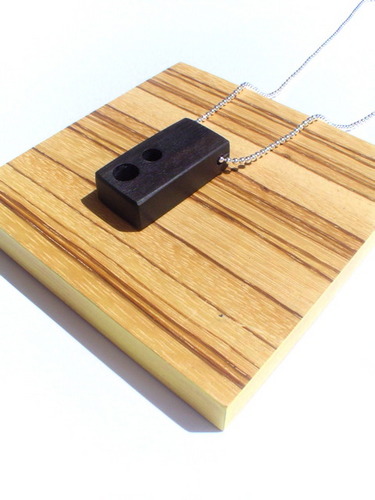 Mens African ebony pendant on 18" of sterling silver ball bearing chain.
62.00 *see website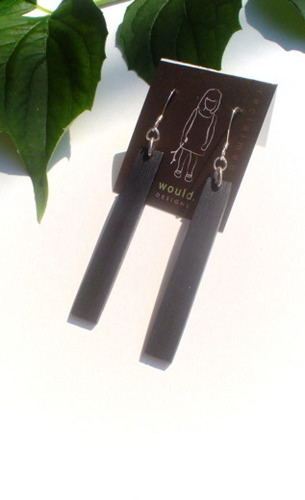 Classic Billy Would design African ebony long n' lean earrings on sterling silver hooks.
32.00 *see website